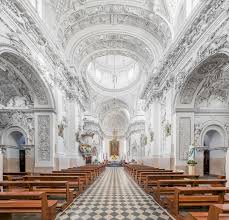 A CANADIAN pastor has visited La Cala de Mijas after claiming to hear the town's name spoken to him.
Pastor Dale woke up at around 4am about 18 months ago when he heard the words 'La Cala'. The Christian preacher believed the words were a divine calling, according to Mijas' Foreigners Department who received him along with a local church.
Pastor Dave, of Calahonda Church, Mijas Costa, said he had been praying for ways to improve the local Christian community before Pastor Dale's visit.
"It seems God knows about La Cala," Pastor Dave said.
Pastor Dale contacted the Ark Christian Fellowship, an international organisation for believers of the religion.
They put him in touch with Pastor Dave who arranged for the Canadian priest to travel to La Cala de Mijas and meet with them.
Pastor Dale was received at Mijas Town Hall's offices in La Cala de Mijas when he arrived with his family.