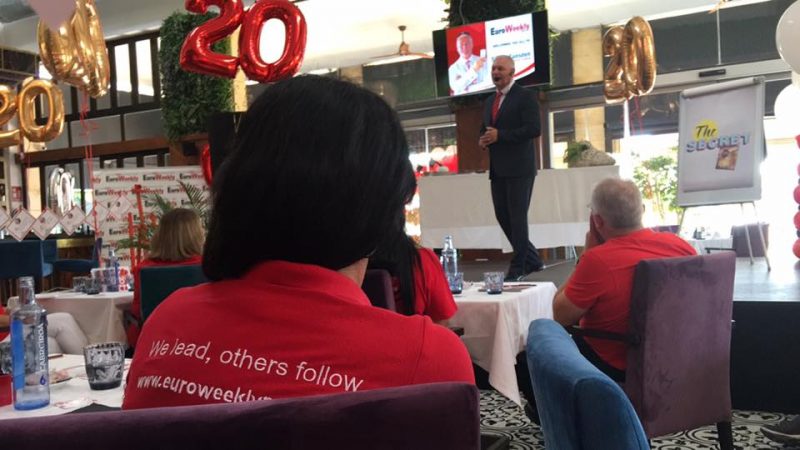 The Euro Weekly is holding its annual event today in the beautiful Marbella sunshine. The event is celebrating the papers 20th Anniversary and its position as Spain's leading free weekly newspaper.
The event is being held at the stunning Posidonia Restaurant in the Puerto Banus area of Marbella, with a backdrop of luxury vehicles and a sea of Red celebration balloons and banners.
Present at the event are the company's charismatic owners, Michel and Steven Euesden along with representatives from across the newspapers regions. The event will then open up to clients and guests and will be a perfect opportunity to reflect on the year past and to build and cement new and existing relationships moving into the future.
We will be covering the event extensively on our Facebook page so head over and join us in our celebrations.