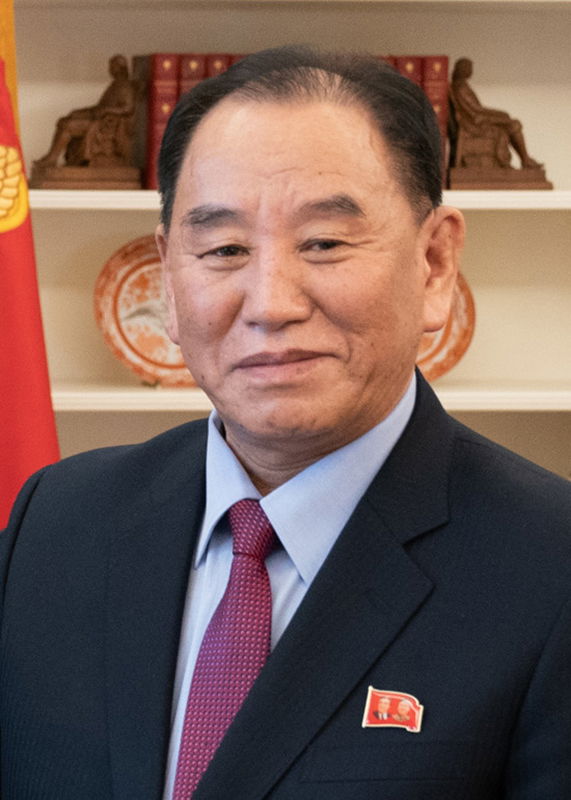 NORTH KOREA'S former ambassador to Spain has been executed after a failed summit with Donald Trump, according to reports.
South Korea's Chonsu newspaper reported that the alleged execution of Kim Hyok-chol took place one month after the summit held at the end of February in Vietnam.
He had been head of negotiations for the second summit between his country and the United States.
The same newspaper says unidentified sources claim another key figure in the dialogue between North Korea and the US, Kim Yong-chol, has been by sent to a forced labour camp for ideological re-education, as has a translator.
The South Korean presidential office did not want to comment on the case and its spokesman, Ko Min-jung, said that "it would be inappropriate to draw hasty conclusions" about information that has yet to be confirmed.
The South Korean media, and in particular Chosun, has previously reported on other apparent executions of senior North Korean officials which were later shown to be false after reappearing in public.
For their part, the official media of the Pionyang regime have not made any recent reference to Kim Hyok-chol or Kim Yong-chol, although the day before, the North Korean daily Rodong Sinmun published an article in which it spoke of "traitors" who "will not be able to avoid the severe trial of the revolution."
According to Chosun newspaper sources, North Korean leader Kim Jong-un has also decided to purge other high officials of the regime involved in negotiations with the United States, and has even temporarily removed his sister, Kim Yo-jong, from her duties in meetings with Trump and other foreign leaders.
Kim Hyok-chol led North Korea's first legation in Spain from the time it opened its doors in Madrid in January 2014 until 2017, when the Spanish government expelled him in response to Pionyang's nuclear and missile tests.