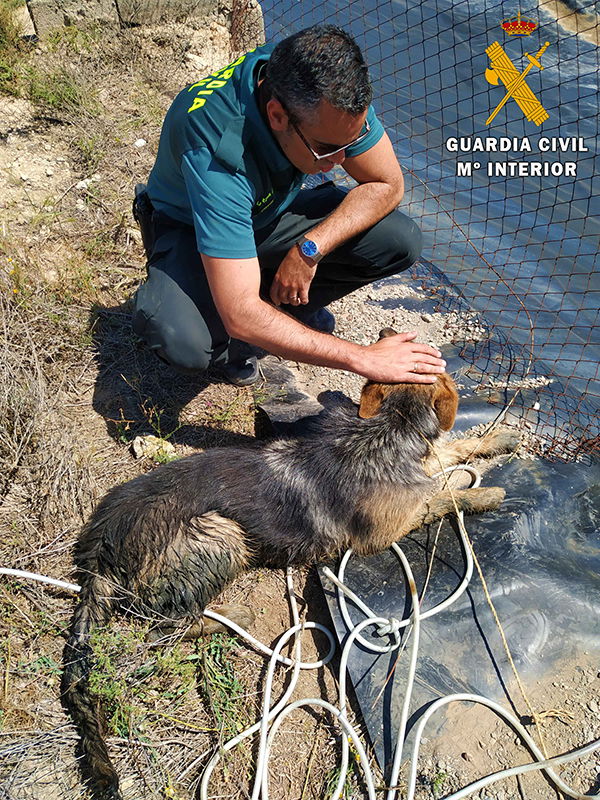 IT WAS a happy ending for a dog which found itself stuck at the bottom of an irrigation pond.
Guardia Civil rescued the exhausted German Shepherd from the artificial pool in the Paraje Cañada de Pedro Diaz area of Tabernas several days after it became trapped.
A local resident had alerted the emergency services to the pooch's plight. When officers arrived at the scene they found the dog flat out in the pond in shallow water, soaked and mud-caked, and clearly dehydrated. It soon became clear the animal slipped when it tried to get itself out and didn't have the strength to make it to safety.
Taking ropes provided by a neighbour, officers cut through the metal fence, one lowering the other down to the dog at the pool bottom. The officer managed to get hold of the hound, attach it to the rope and hoist it up.
Police reported the Happy ending for German  had no microchip and has been entrusted to the care of the Refugio Patan animal protection society in Zurgena.