As outlined in Grace Nichols's poem 'Hurricane Hits England' – in which the West Indian writer is reminded of her homeland when the Caribbean weather hits England in the form of a hurricane – it can be difficult to keep hold of our roots when we move away from our home country.
The poem was written in 2000 when our technological capabilities to connect to other parts of the world were there but were limited to expensive phone calls or writing letters.
Modern technology has understood the desire and the need to move away from home but also stay as connected as we can to where we came from.
Sometimes it's not enough to just be able to speak to back home and we feel it's important to us to stay connected to our British roots while we are away. But what about moving away from the UK and aiming to stay connected to your British roots – how can modern technology help with this?
Staying Physically Connected to the UK
Just twenty years ago, moving away from the UK could feel like being on another planet, rather than just another country or continent.
You would be essentially cut off from the life you had known before and depending on where you were, could experience a completely different way of life.
The culture shock that many experienced back then has been somewhat remedied by modern technology.
We have the technology to run Skype calls, to send endless texts, images and videos, and to make calls across time zones without breaking the bank. Modern technology has helped reconnect us with our home country when we are away from the UK.
It's noticeable when we're on holiday how connected we remain by being able to access our emails, communicate with friends, stay in touch with the group chats, and even – through smart technology – see what is going on in our houses.
Indeed, Nest makes it easy to install cameras throughout the house and garden that can be viewed on mobile devices to see what is happening at home while we are away. We can even answer the door via video from the beach on the other side of the world. People have used this technology to watch their pets being looked after or just to ensure everything is as it should be. So being away from home means that while, physically, we might be elsewhere, we can maintain the same connections digitally as we would have done in person.
This perhaps explains the increase in people going travelling across the world: regular updates from home have the potential to keep homesick feelings at bay, removing that disconnected feeling that marred travelling in the past.
But, despite being able to communicate with home through modern technology, culture shock can still occur when you move somewhere new. When almost everything looks different from what we are used to, many still cite a longing for the way of life back home.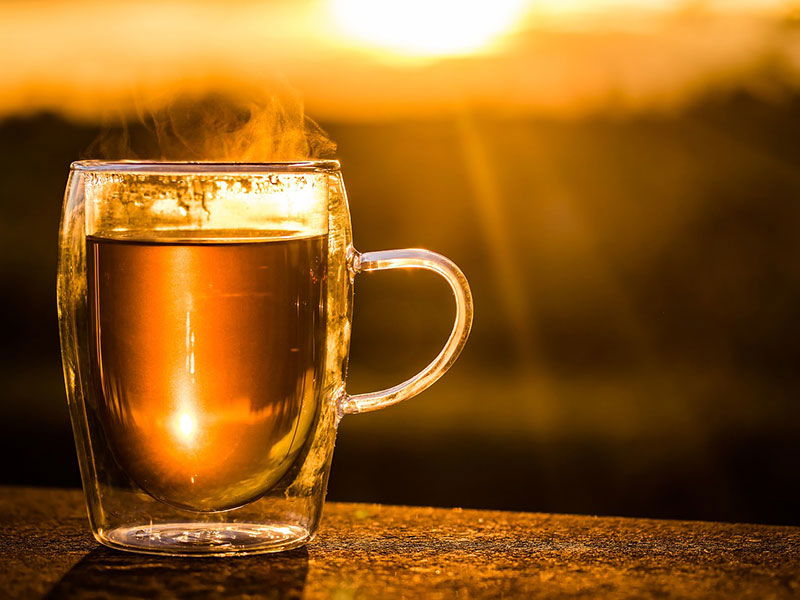 It's important to keep connected to British traditions when away – Image by Myriam Zilles from Pixabay
Staying Spiritually Connected to the UK
As Nichols describes in her poem that the storm in England reminds her of the West Indies, sometimes we need ways to remain spiritually connected to the UK while we are away. Such a connection may be less tangible than the phone calls or texts that link us up directly with our family and friends, but it can still be achieved through modern technology.
Keeping up with our British TV shows, such as Emmerdale and Coronation Street, or even watch the regional news could help develop that connection with home.
And VPNs allow us to do this: perhaps at home you watched cult British shows, such as Line of Duty, every week with your family? By setting up a VPN, you'll be able to keep pace with the episodes and not only will it remind you of home, but it may bring back the warm family memories of sitting around and watching it together.
Even playing British games can help you feel more connected to back home, especially when far away from your comfort zone.
Invoke nostalgia by playing some British classics and even use them as a way to bond with your new friends, who may be unaware of these unique aspects of British culture.
Typically British games can be played online at sites such as Wink Bingo, which also takes inspiration from a host of other British sources, such as their Love Island Bingo Party (based on the classic British TV phenomenon). With a session of British gaming, you can showcase some quintessential British elements to help you feel more connected to home when away.
One of the biggest obstacles for many people, when they move away, is that the sporting fixtures they used to watch are often unavailable. For instance, moving to America and staying up to date with cricket or rugby could prove tricky.
Luckily, the advent of live streaming means that we can easily watch sports games as they are played and, remember, we can now communicate easily with those watching them back home. This can help root you in your heritage, especially if following a particular team has been a part of your life since your youth.
Moving away from home is incredibly important – and if it hadn't been done by previous generations, the world would be a very different place.
While the pilgrims to Plymouth Rock may have gone years without speaking with loved ones back in the UK, we can communicate almost immediately with home when we are away thanks to modern technology.
But, it's not enough to just be physically connected through Skype or being able to communicate, it's important to remain culturally connected to where we are from.
Leaving the UK to explore other countries is a necessary aspect of life for many of us – but it doesn't mean we have to leave everything we love about our homeland behind. Many years ago, leaving the UK meant keeping its memory alive solely in our thoughts but thanks to modern technology, when we leave the UK we can now reconnect with our roots in many ways.