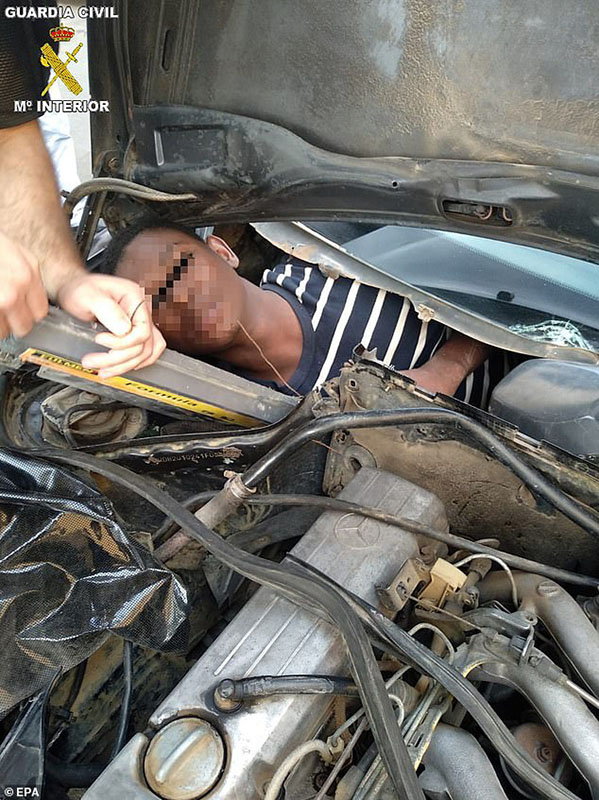 POLICE allegedly found migrants hidden inside glove boxes and boots of cars trying to cross into Europe.
Officers from the Guardia Civil shared photographs of the migrants after reportedly finding three men within three hours on Saturday at the border with Morocco and Spanish enclave Melilla.
One man in his twenties was found smuggled into a small space behind a car's dashboard at Beni-Enzar, Morocco. Another migrant was found wedged into an engine compartment, which a third was smuggled behind a car's rear seats.
The three, including a 15-year-old girl and two men aged 20 and 21, were taken for medical treatment after being released from their surroundings.  Officers said the migrants showed signs of disorientation, suffocation, and joint pain after travelling in 'terrible conditions.'
Three Moroccan men aged 19, 30 and 31 have been arrested on suspicion of people smuggling.