A FACEBOOK post has caused outrage as a jailed British fraudster's wife, Lynne Graver, is seen enjoying a holiday in Alicante.
The post, published by Mrs Graver's friend, says: "Loving my bestie staying with me @LynneGraver laughing so much! Who says crime doesn't pay #lifeisgreat".
Mrs Graver's husband, Barry Spearing, is known for having scammed millions out of elderly victims by convincing them to invest money into fake businesses and projects.
Lynne Graver was not prosecuted for any crimes related to the con and there is no further suggestion that the holiday was financed by the profits from her husband's criminal activity.
She was pictured, in the recently deleted post, sat on a Balcony in holiday attire.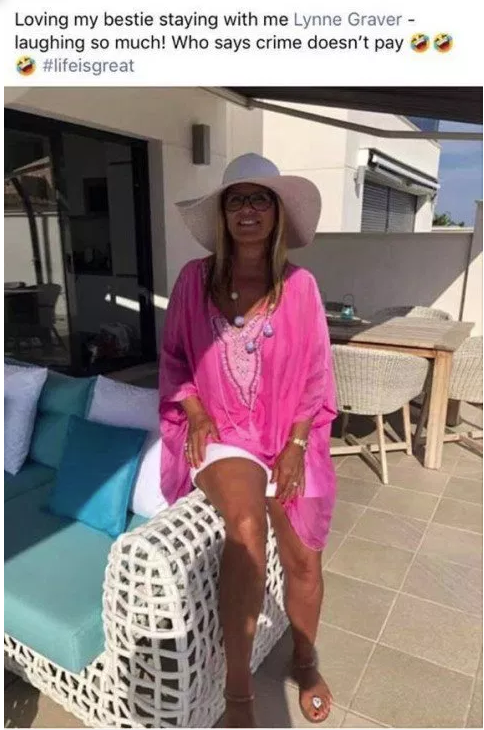 According to British press, around 50 people were victims of Mrs. Graver's scams between 2014 and 2016.