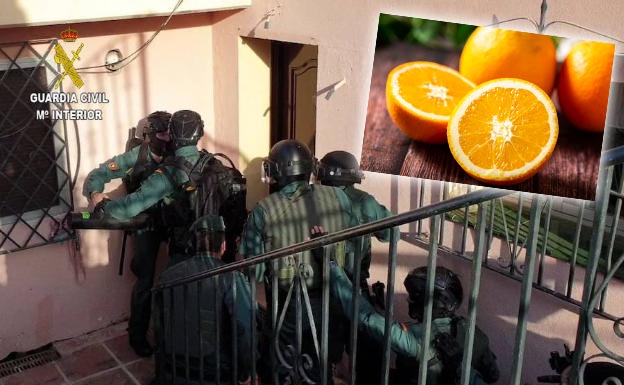 GUARDIA CIVIL officers have arrested two British suspects in connection with the alleged smuggling of hashish to their country in shipments of oranges.
Police sources said the two British suspects lived in Mijas and San Pedro de Alcantara. A total of five were arrested as part of the investigation undertaken alongside French and British police.
Guardia Civil sources claimed hashish was smuggled from Morocco to the Costa del Sol. It was then taken inland to the town of Trujillanos in Extremadura, vacuum sealed and stored in a warehouse.
The packaged drugs were then hidden among shipments of oranges bound for Britain. Police claimed the gang was preparing to send a shipment of 1,500 kilograms of hashish to London.
The company which owned the warehouse was registered as a fruit exporter to disguise the drugs smuggling, officers claimed.
Guardia Civil officers seized some 1,335 kilograms of hashish from one lorry said to be linked to the gang near Salamanca.
Police raided three homes in San Pedro de Alcantara and Mijas as part of the investigation. One of the British suspects was arrested in Malaga Airport. The case continues.