THE Duke and Duchess of Sussex have offered the world its first glimpse at their two-day-old son.
The new parents beamed with pride as they spoke to waiting British and American media in the grounds of Windsor Castle.
The couple have announced that they have named their newborn son Archie Harrison Mountbatten-Windsor.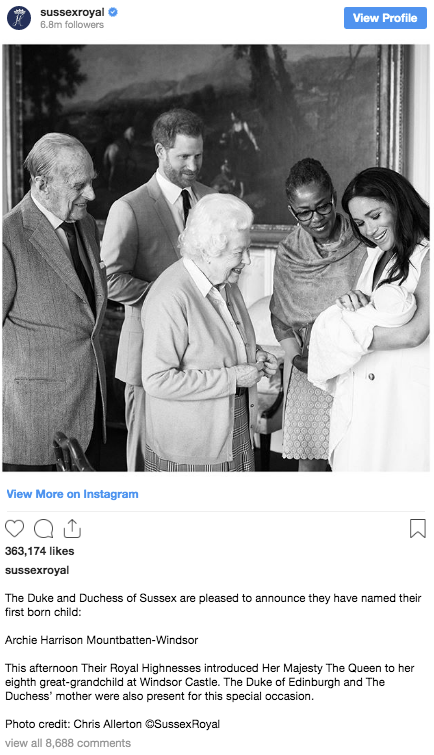 Prince Harry cradled the infant in his arms while the Meghan said: "It's magic, it's pretty amazing. He's just been the dream so it's been a special couple of days.
"I have the two best guys in the world so I'm really happy. He has the sweetest temperament, he's really calm."
Asked who the baby takes after, Meghan said: "We're still trying to figure that out." Harry added: "Everyone says that babies change so much over two weeks we're basically monitoring how the changing process happens over this next month really. But his looks are changing every single day, so who knows."
The first-time father went on: "[We look forward to] precious times with him as he slowly, slowly starts to grow up."