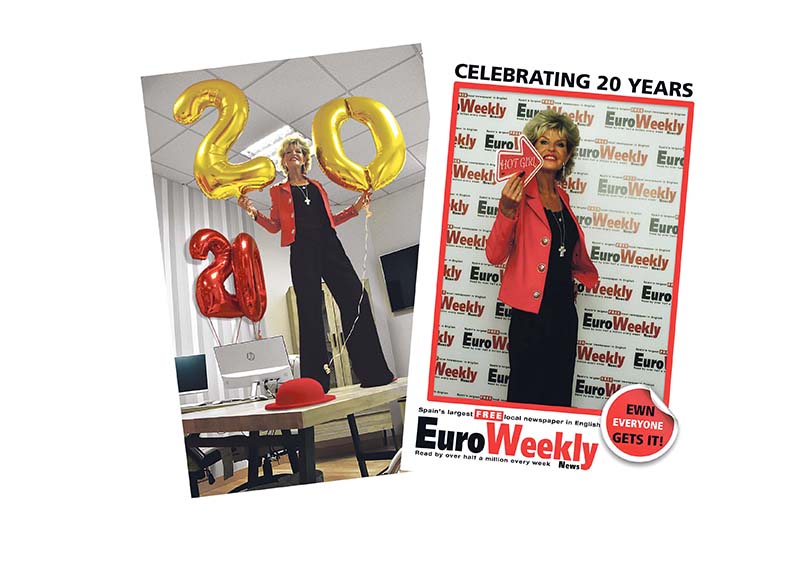 Are YOU the ONE?
My name is Michel Euesden – initials ME!
I AM the CEO and Joint Publisher of the Euro Weekly News.
I am nearer retirement age than that of someone starting out on their career path – yet that is what I feel I am doing.
I know who I am and what I am about – I am ME!
I am bursting with ideas and energy, I love my business with a passion and I love life.
I do not follow a clock and I have high standards which I am not prepared to drop.
I love that rare commodity – common sense.
I know what my clients like.
I love Tony Robbins, leading life and business coach and I'm a follower of The Secret, a best-selling 2006 self-help book by Rhonda Byrne.
I am a fan of the money mindset mentor, Denise Duffield Thomas, and I love Wayne Dwyer, an American self-help author and motivational author.
In its day, I enjoyed Spare Rib, a second-wave feminist magazine in the UK, you will be too young to remember this!
I am what you would call the rhinoceros of the company!
So now you know who I am, who do you need to be?
*Someone younger than me – which isn't hard!
*English and fluent in Spanish.
*A car owner and a confident driver who likes to travel.
*Not a clock watcher.
*Able to construct a good letter and a great organiser.
*Able to take the lead when needed.
*Hungry to grow and develop current skill sets.
*Social media savvy on all platforms.
*Totally computer literate, including Excel and Power Point.
*Somebody with a good sense of humour.
*Professional in approach and appearance at all times.
*You must have a positive approach to finding solutions and the ability to brainstorm – the sort of person who will build the door if the window is not available!
*Marketing and/or event planning knowledge is vital and a realisation that client satisfaction is paramount.
*Excellent references must be available.
I do not want somebody to take my dry cleaning, buy my anniversary cards, or anything else personal. I am looking for somebody to purely assist me grow everything professional around me.
In return I promise you a dynamic future, a full time long term contract, excellent salary and bonus structure, and immense job satisfaction in seeing the Girl who is on fire – set the Costas alight.
So are you the ONE?
This is an exceptional PA role of the sort you never imagined!
So please don't write asking about holidays, hours, job description – I am too busy for that.
Instead tell me what YOU are going to bring to our very colourful table
I am looking forward to hearing from you! Have a great day and let's see who the Universe brings!
Lots of love
ME
X
michel@euroweeklynews.com