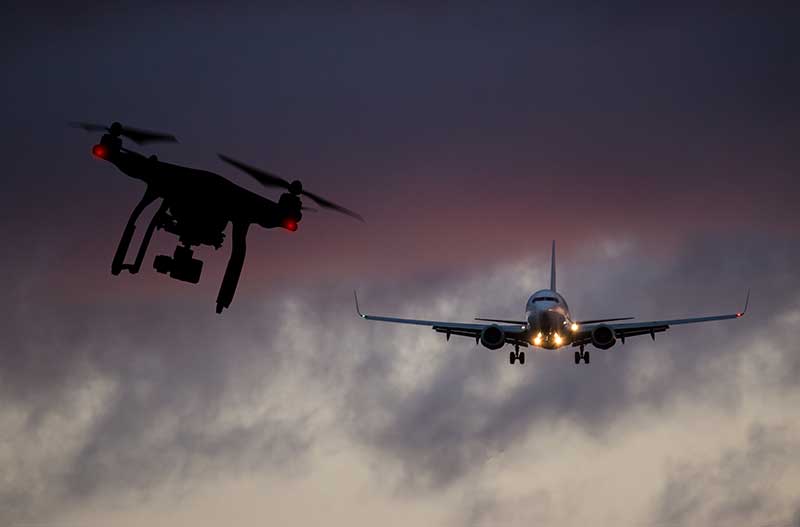 PASSENGERS on a flight from Spain to London Gatwick yesterday afternoon (Sunday) were diverted to another airport after reports of a drone being spotted on the approach to the airport.
Three flights were diverted to London Stansted including an easyJet flight from Barcelona along with others from Greece and The Netherlands.
All three flights landed safely at Stansted before returning to Gatwick around 90-minutes later.
London Gatwick airport said that an Aer Lingus pilot made the initial report but nothing was picked up on the radar or anti-drone systems.
Last December around 140,000 passenger had their journeys disprupted after the Sussex airport was closed for more than 30 hours after several drone sightings.
One passenger Tweeted: "Just love travelling. Our EasyJet flight to Gatwick has just been redirected to Stansted due to a drone sighting as we came into land. I love drones! Now refuelling & heading back to Gatwick. Going to be a long day" which was quickly answered with the comment: "Could have been a longer day if a drone had hit your plane and brought it down. It may be a slight inconvenience but safety gotta come first."
Just love travelling. Our EasyJet flight to Gatwick has just been redirected to Stansted due to a drone sighting as we came into land. I love drones! Now refuelling & heading back to Gatwick. Going to be a long day. @NewGroundToday

— David Holden (@DavidEHolden) April 28, 2019
30-strong queue for checking in at @HiltonHotels Gatwick isn't a good start. #paulsnorthamericantour pic.twitter.com/noXsETQiO2

— Paul Lucas (@paul_winginit) April 28, 2019