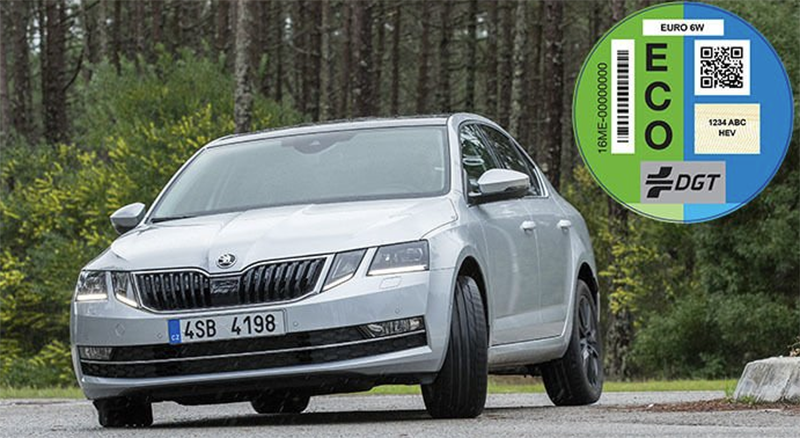 MADRID vehicles, including mopeds and motorcycles, must now display an Environmental sticker or risk a €100 fine.
The stickers, issued by the General Directorate of Traffic (DGT), classify vehicles according to the fuel they consume and their registration year.
Vehicles with pre-2000 petrol engines and pre-2006 diesel engines are not eligible for the DGT stickers and the remainder are allotted one of five official categories.
City mayor Manuela Carmena insists that the obligatory stickers will assist in controlling Madrid's notorious pollution problem.
When pollution is high, they will determine which vehicles can enter central Madrid apart from residents on the municipal Padron or citizens officially recognised with mobility problems.
Number-plate readers will ensure at these times that all vehicles not displaying their DGT sticker risk a fine.
In what city hall classes Scenario 2 pollution, vehicles without stickers will be barred from the M-30 ring road and districts inside it.
In a Scenario 3 situation sticker-less vehicles will be barred from the entire city while in the most serious Scenario 4, the veto will also apply to vehicles in the B category registered after 2006 for petrol engines and 2014 for diesel.
This measure will bar 3.3 million vehicles from the city centre, critics of the scheme have pointed out.