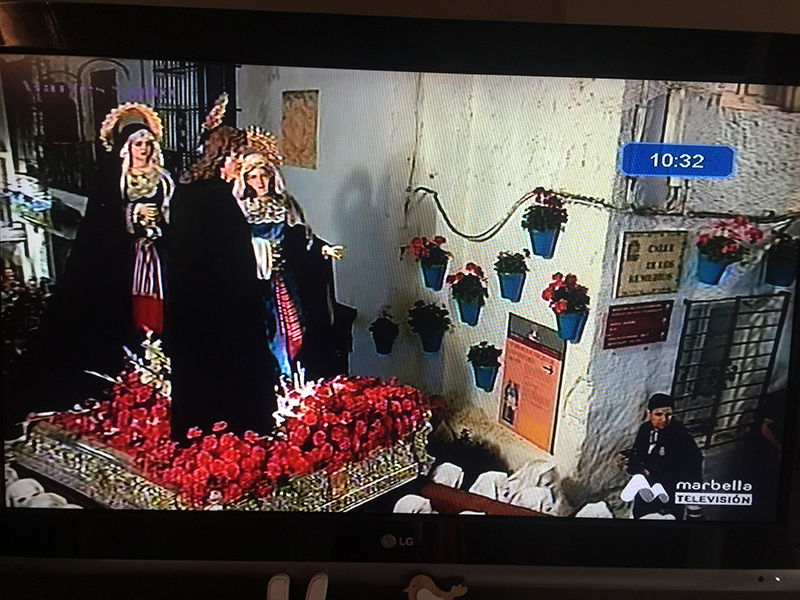 I LOVE Easter, not because I'm a chocolate fiend but because of the happy memories I have at this time of year as a child and with my own children.
When I was a little girl we would often go to a hotel and spend the holidays with other family friends. I remember making my Easter bonnet and taking part in hat parades and the Easter egg hunts. I loved drawing the baby chicks hatching on Easter cards, the bunnies were so cute and it was so much fun painting the eggs – such colour and joy, all of which I then relished with my kids.
As with other festivities it is also a time when we tend to be friendlier to others, smiling at strangers and instead of ignoring them as "one" usually would, wishing them a Happy Easter, as at Christmas or New Year. This is not the case in Spain.
This actually came up when I stopped to put petrol in the car earlier this week. I had just come from Iceland with a gift-box Easter egg and was full of the Easter spirit (the English kind, not the holy one). When paying for my petrol I naturally and very cheerfully wished them a Happy Easter. I had to laugh to myself as this must sound like madness for a Spaniard when for them it's a time of penance and self-punishment. So, I then wondered if perhaps I should be wishing them as little pain as possible during this time of self-flogging and flagellation?
There is not a bunny or bright yellow chic in sight. This is a time for repentance and solemnity; quite a contrast to our frivolous celebrations.
For some foreigners Easter in Spain can be terrifying; for the Spanish it is tradition; one of their most important. So important in fact that Antonio Banderas usually flies back to Malaga to take part in the processions, acting as one of the float bearers, which are adorned with sculptures of Jesus and Mary and are slowly carried through the streets, while the whole village or city, looks on, either in person or via television.
You'd never recognise which one is the famous actor though as he is totally unrecognisable. His head, like all others, is covered, not with a pretty bonnet but with a "capirote", which to us is synonymous with the hoods worn by the Klu Klux Klan.
The processions are however quite spectacular and if you take the time to understand the tradition behind it and venture into the crowds, an experience you'll never forget. Just don't expect much frolicking, Easter eggs or bunnies and although fascinating and well worth it, certainly not much to smile about.
Hugs and happiness and "happy" Easter
With love, Nicole
Ps. Please register for our #UNMS2019 on May 14th:
www.rtvmarbellanow.com/UNMS2019