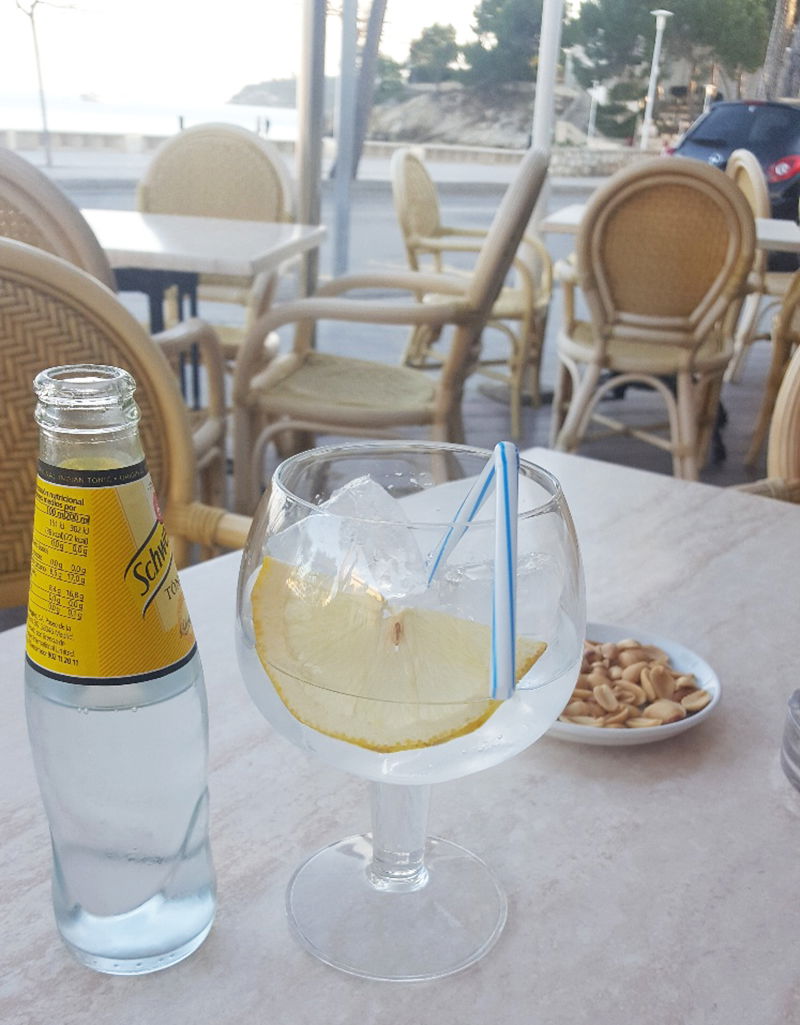 IN this column last week, I was waxing on about how this island punches above its weight when it comes to producing world-class goods.
I mentioned our fab wine which is now exported all over the world, but I omitted other alcoholic beverages that are made exclusively here on the island. In came the emails (as I had mentally predicted they might). "What about Heirbas???" a number of you cried, and I share your pain.
As my chums will testify, I am a seasoned fan of the evil green liquid but (as far as I know) it is not exported off the island. Please email if I am incorrect about this as I would love to know.
I do not wish you to get the idea that I am sodden lush, nor that I encourage the consumption of vats of ethanol – heaven knows this island has more than its fair share of leisure drinking – but once again Mallorca has come up trumps when it comes to producing stuff. This time, unusual and decent drinking consumables.
Take gin for example. There was a time when asking for a gin and tonic was a simple affair. The only choice was whether you would add 'ice and a slice'. Nowadays you can choose from an entire planet of different gins; grapefruit, seaweed, nettle, saffron, baked apple & salted caramel, even Yorkshire Tea Gin – I kid you not!
Even distillers here on the island have got in on the act. Palma Gin is the creation of Newcastle husband-and-wife team Bryon and Amber from Newcastle. It is made from only natural and organic ingredients and only came on the market last year. They tell me it has subtle hints of root, pine and juniper. I just like it with a slice of lime.
2018 was obviously a good year for gin on the island as the tiny Pareis distillery in Llubi released its first batch of Merchant 'London Dry Gin' last May.
One of the most famous gins on the island, is Gin Eva which has been around since 2012. Made by hand in a distillery in Llucamajor, its ingredients include juniper berries handpicked from the dunes at Es Trenc beach.
Of course, Menorca had a head start in producing its own gin. Due to the English occupying the island they have been distilling the old 'mother's ruin' since 1708. Gin Xoriguer, the main producer of gin on the island, uses the traditional recipe of Menorcan gin which included juniper berries picked on the Catalan hillside – whatever! Get it in a glass with a couple of straws!
Finally have you ever tried – or even heard of – Palo? This dark sticky liquor has been made here for centuries. It literally means "Stick of Mallorca" as it derives from the bark of the Quina plant which contains a variety of substances including quinine, which can prevent Malaria. Originally used as a medicine, it used to taste disgusting, so things were added to make it more palatable; grape sugars, figs, and carob beans. Alcohol was added to give the drink a longer shelf life and Palo was created.
As you as probably well aware, we are blessed (yet again) with a wealth of choice when it comes to having a tipple. So here's looking at you kid, Cheers!
Laura Penn hosts The Sunshine Club every Sunday 10am – 12 noon on Mallorca Sunshine Radio. www.mallorcasunshineradio.com
Email: laura@mallorcasunshineradio.com