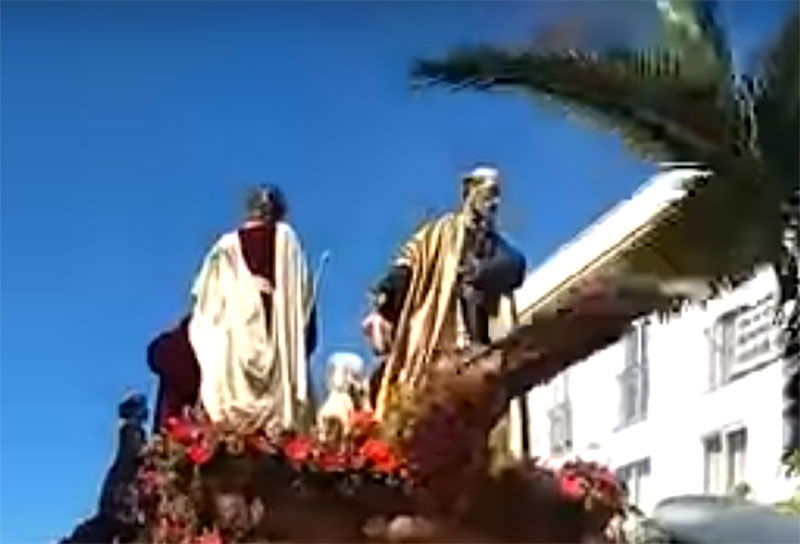 A COSTALERO has been injured after he was struck by a huge tree that fell from a float during a Palm Sunday procession in the south of Spain yesterday (Sunday).
The man suffered 'slight' injuries to his head and back after the tree fell from the float as it was raised into the air in Cordoba during the opening of the Semana Santa (Easter week) in the city.
The Borriquita procession continued normally after the palm tree was properly removed.
https://youtu.be/6zlHM_By_lo