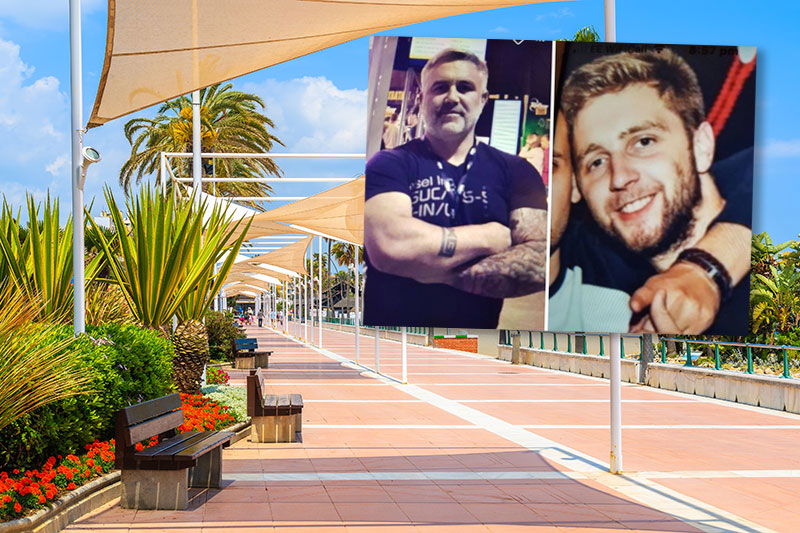 SUSSEX POLICE have confirmed that a father and son who flew together to Spain's Costa del Sol but have still not made contact with family members after more than two weeks.
Officers believe that Daniel and Liam Poole flew to Malaga-Costa del Sol Airport on Sunday, March 31, and checked into a hotel but their family have not had contact with the pair since the following day.
Daniel, 46, is described as 5ft 9in tall of heavy build and with short grey hair while Liam, 22, is 6ft and of medium build and with short, light brown hair.
Despite a social media post that has attracted almost 1,000 comments and been shared 3,500 times the force says: "Unfortunately Daniel and Liam are still currently missing.
"We're looking into various lines of enquiry as part of the investigation. Daniel and Liam's lack of contact with their family is totally out of character, hence our appeal for the public's help in locating them.
"Working with partners outside of the UK can be complex and take time."
Detective Sergeant Alan Fenn of the Missing Persons Team said: "This is extremely unusual behaviour from Daniel and Liam to not be in contact with their family.
"They have been on holiday together before but never have they lost contact with family members in Burgess Hill where they live.
"We are eager to hear from anyone who has made contact with either Daniel or Liam since Monday (April 1)."
Amateur sleuths on social media have been asking: "Any news on these guys? This is all very odd? Why did they go to Estepona for 6 days? Golf? Business? Do they go there often? There's obviously more to this and the public should know if they need their help."
Police ask that if you have information on their whereabouts or have made contact with either of the pair since the last known contact, please call 101 in the UK quoting 720 of 03/04. From abroad call +44 1273 470 101.
'EXTREMELY CONCERNED': Brit police issue public appeal to find father and son 'missing' in Spain