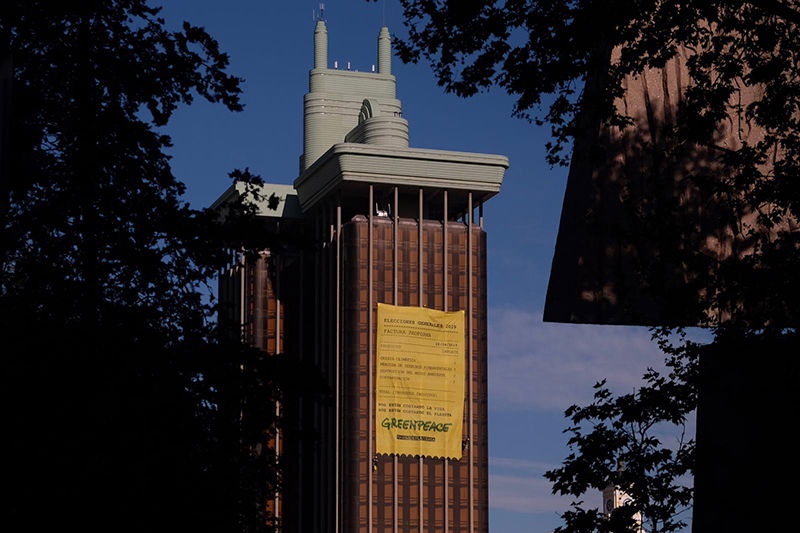 GREENPEACE has hung a giant bill on a Madrid skyscraper to raise awareness of what they claimed was the price of political and corporate inaction on climate change.
The environmental NGO hung the 300-metre-high banner on the side of one of the Colon towers in the Spanish capital on Thursday.
Inaction from politicians and corporations has racked up an environmental and social bill that will ultimately have to be paid by the people, Greenpeace said.
"They are costing us our lives, they are costing us the planet. And we are not going to pay the bill," Greenpeace said.
"The bad practices of large companies and current policies not only destroys the environment but also creates an increasingly unequal society with fewer rights," the NGO added.
Greenpeace's protest comes as demonstrations against climate change have stepped up in recent months.
Spanish school pupils have repeatedly joined hundreds of thousands of others from around the world in striking from lessons every Friday in protest against pollution.