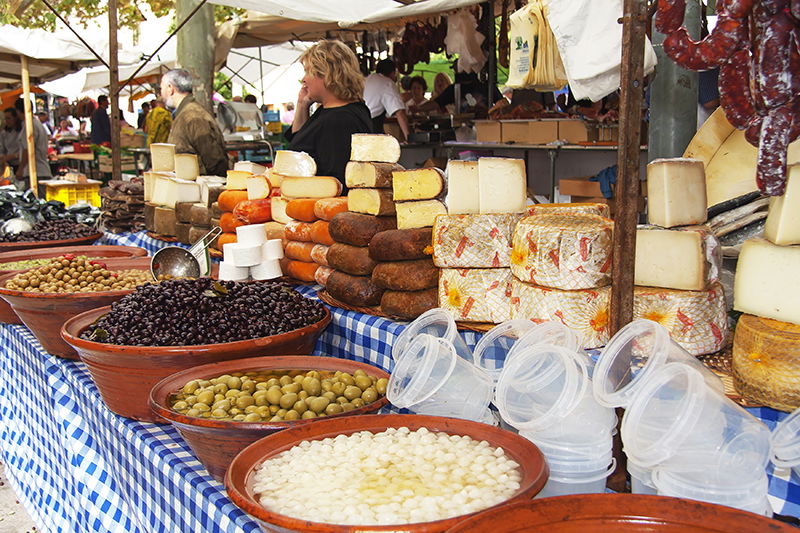 ALMOST by accident I have been researching weird and wonderful things about this unique island of ours.
Of course the Balearics are famous for tourism all over the world, but (as we all know) is so much more to Mallorca than Magaluf.
Many years ago I began to keep a notebook of things that I found out about the island that were unknown to me – this has grown into an encyclopaedia! There are so many cultural traditions, foods, fiestas and products that are particular to this island I can now fill a book – or a website with them all. I call is my A-Z of Mallorca and one of the most amazing things is how many top class products we produce. At only 3640 km square, this island punches above its weight when it comes to making things!
Fruit is an obvious one – the island is awash with fruit trees: oranges, clementines, limes, lemon and apricots abound. Then there are melons – who could forget the annual Melon Fair at Vilafranca? Almonds are a biggy too – but what about salt? Around 15,000 tonnes of salt is harvested each year in Salines de Colonia Saint Jordi. This gourmet salt is known as 'Flor de Sal' (sea blossom salt).
We make fantastic leather goods and shoes. The island is home to top designer brands such as Farrutx, Yanko and Lotusse. Tony Mura cowboy boots made in the factory in Alaro are sold all over the world.
Then there is the wine! Until recent years one of the island's best kept secrets as it was never exported but now labels such as Jose L Ferrer and Pere Seda are sold everywhere – even in Marks and Sparks!
Finally, all those beautiful olive trees in bloom at the moment enable us to create the island's 100,000 annual litres of olive oil. Mallorca has more than 750,000 olive trees and 90% of them more than 500 years old. Olive presses on the island has been producing olive oil since the 13th century. I n its heyday in the 18th century olive oil accounted for 80% of the island's exports. In 2002 the Denomination of Origin 'Oli de Mallorca' was created and this hallmark is applied to some of Mallorca's best extra virgin olive oils.
Who would think a place so small could make so many world-class goods?
Laura Penn hosts The Sunshine Club every Sunday 10am – 12 noon on Mallorca Sunshine Radio. www.mallorcasunshineradio.com
email laura@mallorcasunshineradio.com