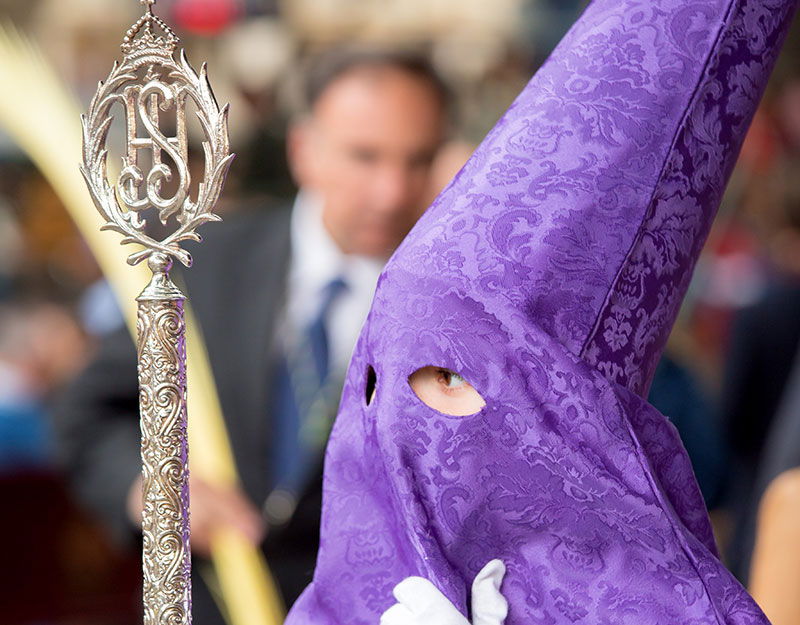 A COST DEL SOL town hall has introduced a ban on folding tables and chairs during the massive Semana Santa (Easter week) processions for 'safety and security reasons'.
The Malaga mayor, Francisco de la Torre, has implemented the folding street furniture ban on routes that the huge processions, often attracting tens of thousands of people, take.
He announced: "Due to the massive concurrence of people in the different streets through which processional parades run, it is prohibited to place folding chairs, tables or any other mobile furniture or obstacle without authorisation."
The Local Police will enforce the order.
The mayor has also asked for 'citizen co-operation' with the ban and reminded the business and the public that three-metres of access must always be allowed for emergency vehicles.
He has also reminded traders on the route that the installation of cables that cross the routes is also banned.
In relation to security concerns the mayor has pleaded: "Share only verified information."
"If a real incident occurs, it is recommended to stay calm and follow the instructions of officials."
He has called for attendees to "maintain respectful behaviour with others and particularly take into account the presence of children, the elderly or those with reduced mobility.'
Yesterday the Malaga mayor implemented the removal of 'illegally parked' electric scooters in the city.
Costa police get skates on to remove electric scooters from streets