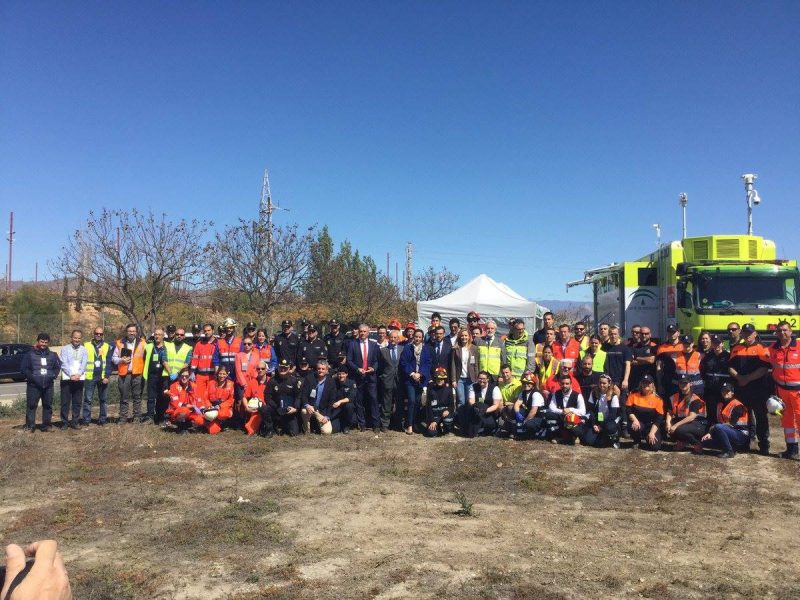 EMERGENCY services practiced preparations for a disaster scenario at Almeria airport yesterday, staging a simulation of the coordinated response to an air accident.
Ambulance crews, medical teams, firefighters, police, Guardia Civil, Civil Protection, the Red Cross and the Emergency Psychology Intervention Group were all involved in the run through of actions in the event of this kind of emergency situation.
The simulation was organised by the Andalucia regional administration, the AENA public company which manages Spain's airports, Almeria city council and the sub-delegation of the Government, and coordinated by the 112 Andalucia Emergencies service. It envisaged a plane coming down on the outskirts of the La Cañada airport with 16 passengers and four crew on board.
Junta de Andalucia delegate in Almeria Maribel Sanchez underlined the importance of coordination and cooperation between the different emergency services and administrations in the event of a real air disaster. The delegate said simulations of this kind were essential for ensuring a "rapid and effective" response.
Sanchez praised the professionalism of all those taking part in the exercise, and also the "humanity and dedication which guided their actions", commenting that the simulation had put particular emphasis on assistance to accident victims and their families.