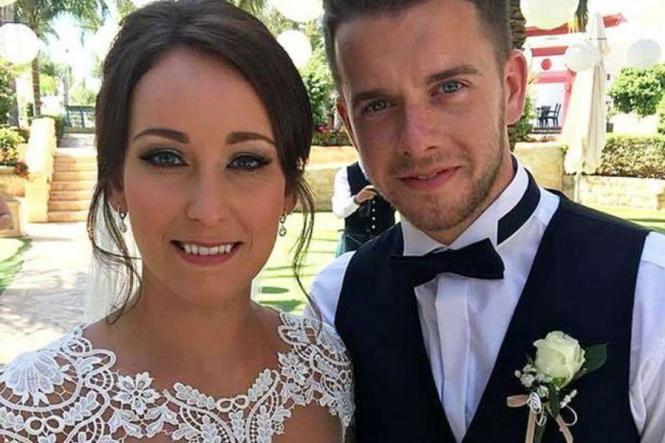 THE distraught family of Kirsty Maxwell, who plunged to her death in mysterious circumstances from a Benidorm balcony, have slammed the alleged 'leaking' of confidential court evidence and the case's coverage in UK newspapers.
In a statement the family said: "Once again today (9th April 2019) there have been speculative media articles publishing potentially confidential court information about the judge-led investigation into the suspicious death of Kirsty Maxwell in Benidorm, Spain.
"This appears to be based on Spanish "sources" and refers to documents allegedly submitted to the Court by Spanish lawyer Lorena Soler Bernabeu.
"Once again Kirsty's family sadly are reading in UK newspapers and social media about speculation surrounding the case and potentially confidential court information.
"As indicated in previous posts when this has happened, it would be inappropriate for Kirsty's family or their team to comment on speculation about what is going on with the court-led investigation.
"Suffice to say the investigation into Kirsty's case remains a live court-led investigation with various confidential aspects to it.
The statement goes on: "It is shocking that someone seems to be leaking potentially confidential material to freelance journalists in Spain and very sad that some sections of the UK media have been publishing potentially confidential material which could be prejudicial to the live ongoing investigation into the tragic unresolved death of a young woman."
Kirsty Maxwell, from West Lothian, was on a hen party with friends at the My Pretty Payma Apartments in Benidorm when she plunged to her death on April 29, 2017.
They had gone out for food and drinks on their first night away, and Mrs Maxwell and two friends returned to the apartments in the early hours of the morning. They were captured on CCTV waiting for lifts at 5.35am.
Mrs Maxwell went to sleep and one of her friends filmed her snoring in their apartment on the ninth floor at 6.50am.
At 7.51am, Kirsty fell to her death from the balcony of the tenth-floor apartment 10E which was occupied by five men from Nottingham.
Joseph Graham, Callum Northridge, Ricky Gammon, Anthony Holehouse and Daniel Bailey were part of a group of 50 men on holiday together at the time of Mrs Maxwell's death.
The men have given statements to Spanish police, but Mrs Maxwell's family claim they 'can't grieve' because they say the men's stories do not add up.
Kirsty's husband Adam, who she married just six months before her death, has said that the circumstances surrounding it were "impossible to believe" and that they still are.
One of the men, Joseph Graham, was arrested on suspicion of homicide but later released without charge. He issued a statement saying he was innocent of any wrongdoing and described Mrs Maxwell's death as a "tragic accident".
Last year the judge handling the case signalled she was close to ending her probe saying: "To date no new evidence that allows me to attribute the commission of a specific criminal act to the people under investigation has been obtained."
However, the family has reissued its plea to the public: "Please help us push for answers and share and publish the information and appeal points which are on our various social media sites."
They ask for any information you think may be relevant to be sent to their confidential email address [email protected] or phone / text (0044) 07376 040519
https://www.facebook.com/Kirsty-Maxwell-Information-Appeal-255653638249126/videos