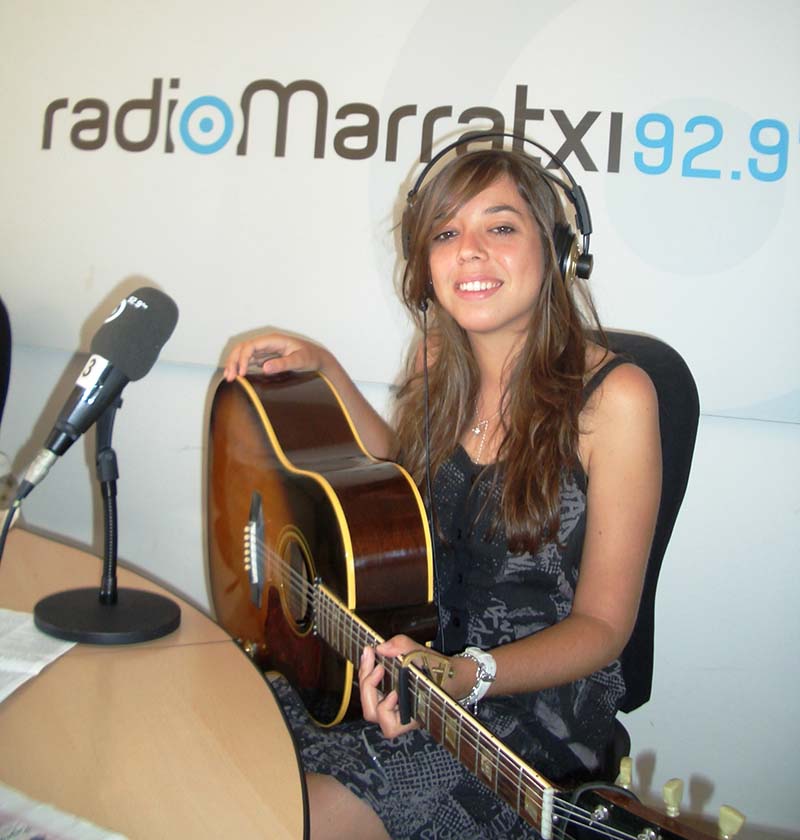 ROUGHLY ten years ago a shy, nervous teenage girl came into a radio studio in Marratxi where I was hosting a weekend show called English Radio Mallorca. Her name was Julia Sykes and she carried a guitar.
After a brief chat on air to get to know Julia I invited her to sing. For the next three minutes the studio was filled with a glorious edition of Adele's song "Someone Like You".
Julia's voice was so extraordinary and (to be honest) so unexpected from such a tiny wee creature, that for once the whole team on the show were shocked into silence. I said at the time that she was destined for great things. I love it when I am right! Fast forward ten years and Julia and her band 'Sykes' have played the Isle of Wight and Glastonbury festivals and been playlist by BBC Radio One. They continue on their journey to fame with a strong fan base and more new music to come.
Julia is just one example of the many musically talented people that I have had the pleasure to know here on the island. We are blessed with a wealth of singing and performing artists that enrich our lives with entertainment. As I always say, for the price of a drink you get a night of show-business that you would pay a fortune for in the West End. Some of our performers have been working on the island for many years and have performed before thousands of holiday makers and residents.
Take our own Jon Paul Bradshaw (known as JP). He hosts the drive time show 'Just for You' on Mallorca Sunshine Radio and has been singing in venues all across the island for many years. Like many other performers he is always willing to give his time free to deserving causes and he performs free at various charity events. Which is a great gift to give. I mention JP because he is a colleague and a personal friend of mine, but there are many others who keep this island alive with music. Walk around any of the popular holiday resorts in the season and you will hear music coming from bars and hotels. From Elvis to the Jacksons, we have great tribute artists. We also have talented DJs, comedians and hosts.
For such a small island we are blessed with a gifted pool of talent and some of it is world-class standard. Mallorca has got talent!
We continue our look at weird and wonderful aspects of the island with my A-Z of Mallorca, which this week reaches the letter 'N' for NAZARENOS. The hooded Nazarenes – or Nazerenos – are people who take part in the Easter processions on Mallorca. The biggest and most important of these occur in towns and cities across the island on Holy Thursday and Good Friday and the largest of them all is on Easter Sunday in Palma.
For newcomers the sight of people wearing large pointed hoods covering their heads and faces can be a scary experience but the resemblance of the outfits to the hoods of the Ku Klux Klan is said to be purely co-incidental.
Wearing a hood was a way for penitents to prove they had repented while keeping their identity a secret. The hooded robe is called a 'nazereno' and whilst it is derived from the people of Nazareth, its modern day usage can be dated back to the Middle Ages.