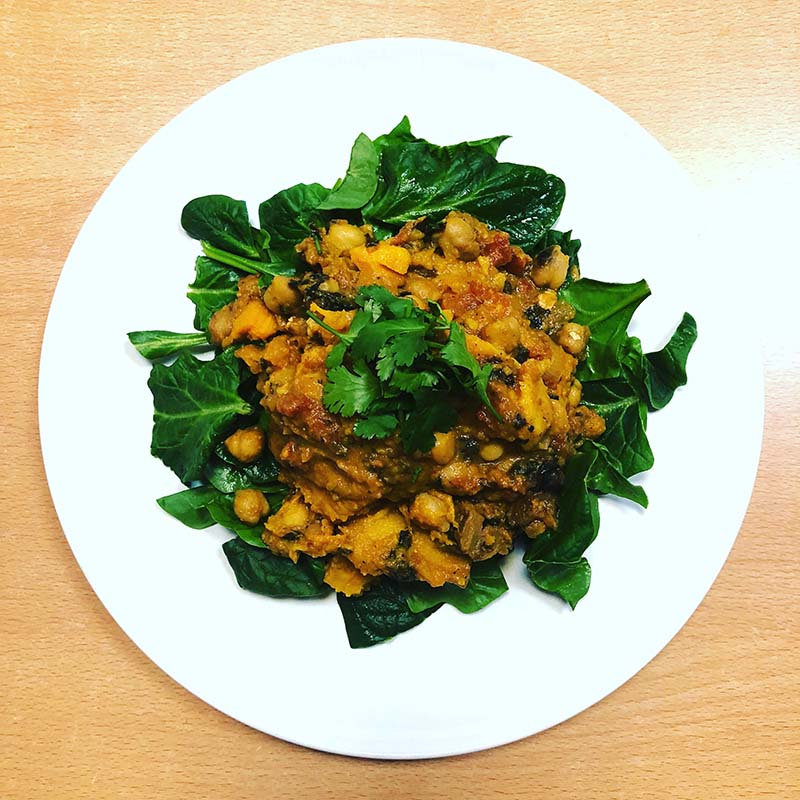 HAVE you ever found it a lot more difficult to lose weight as a vegetarian or vegan? Many people find eating low carb very challenging when they don't eat meat or fish, and often resort to rice, pasta bread and potatoes way too easily.
Nowadays there are some fantastic sources of inspiration online. Instagram and pinterest in particular showcase thousands of vegetable-friendly options for your healthy eating habits.
Cauliflower is enjoying a huge source in popularity and is extremely versatile.
High carb days as a vegetarian are easy. The Sweet potato and chickpea curry (pictured) is so tasty, high in complex carbs and low in fat.
Low carb days are more challenging. Finding a source of protein is difficult, but it can be done. Eggs are fantastic for vegetarians, obviously off limits for a vegan diet. Tofu is a great source of protein but be wary of meat substitutes such as Quorn which are entirely manufactured and not the healthiest.
You may need to introduce a protein powder into your diet. On the market are many vegan friendly options which you can use in smoothies with almond or soy milk, or add to Greek yoghurt for a vegetarian option. Soups are also a great way to introduce a flavourless protein powder into the mix.
Nut butters are a fantastic source of healthy fats and a delicious dairy alternative.
Now you have no excuse to reach for that baguette!
Visit Kate's successful Facebook group on www.facebook.com/groups/carbcyclingforbeginners or follow on Instagram @carbcyclingqueen
For personal coaching and advice please email her on ccforbeginners@hotmail.com.