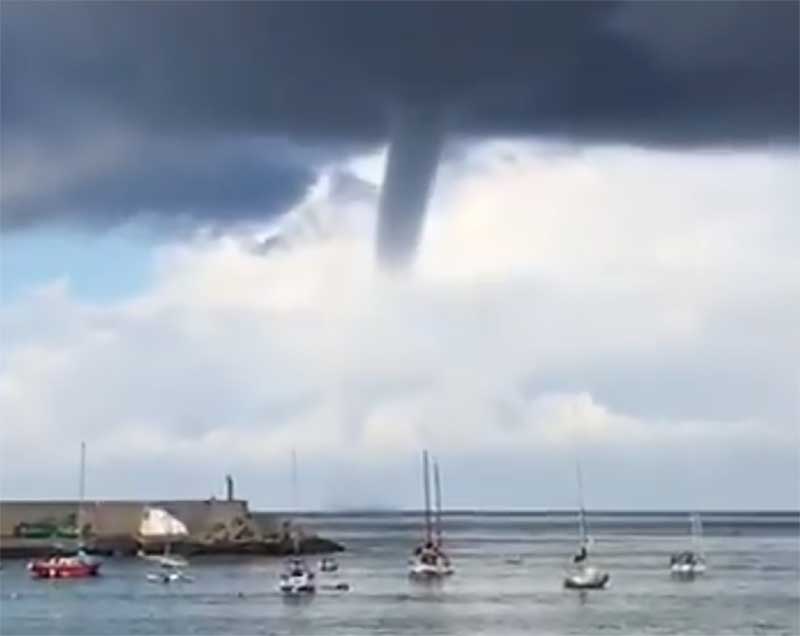 HOLIDAYMAKERS and locals were treated to the sight of a spectacular waterspout in Gran Canaria in Spain's Canary Islands yesterday (Wednesday).
https://twitter.com/i/status/1113370788747456512
The weather phenomenon was captured in several videos uploaded to social media that went viral.
Though the majority of waterspouts occur in the tropics, they can seasonally appear in temperate areas throughout the world including the western coast of Europe.
Approximately 160 waterspouts are currently reported per year across Europe, with the Netherlands reporting the most at 60, followed by Spain and Italy at 25, and the United Kingdom at 15.
They are most common in late summer. In the Northern Hemisphere, September has been pinpointed as the prime month of formation.
https://twitter.com/i/status/1113429697625559040