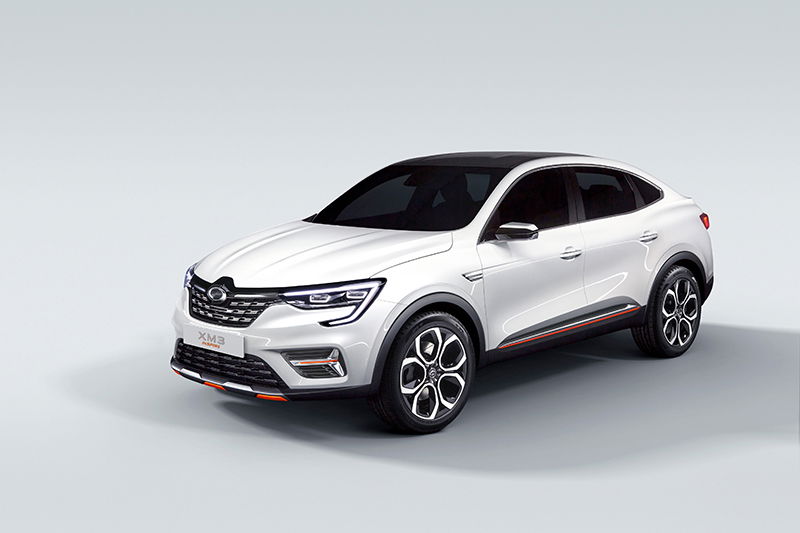 FRENCH car maker Renault has unveiled its new XM3 Inspire SUV which the company said was a distinctive coupe embodying a new era in the company's motoring design.
The company presented the new SUV at the Seoul Motor Show in South Korea. It will be a real novelty for buyers when it hits showrooms due to its unique design, Renault said.
The company said in a statement: "The XM3 Inspire achieves the perfect blend of an SUV and dynamic saloon, with no compromise on roominess and loading volume.
"The upper part is fluid and dynamic like a saloon while the lower part is ."
The car features a high waist line and a cut-off roof line enhanced by chrome strips and a glass roof. The lower part is robust like an SUV, with significant ground clearance, large black wheel arches and more than 48-centimetre alloys.
A twin aluminium tailpipe reinforces the sporty look of the new show car.
Laurens Van den Acker, Senior Vice President of Corporate Design at Renault, said the car had the clear objective of meeting the expectations of customers.
"The XM3 Inspire show car unveils the lines of a future vehicle perfectly blending the athletic proportions of an SUV and the elegance of a sedan," Van den Acker said.
The company said the XM3 Inspire showed they were tearing up the rule book on car design. It comes as part of Renault's Drive the Future strategic plan. Renault has teamed up with South Korean technology multinational Samsung for the car.
The car is set to reach showrooms after being built and shipped in the first half of 2020.