DECIDING where to live can be a tricky task, with so many factors to consider, how can we know if we are making the right choice?
Thanks to recent data published by Kelisto we now know the cheapest places to move to based off on: buy/rent, taxes, transport, shopping and leisure.
According to last year's data, the cheapest cities in Spain in 2018 were: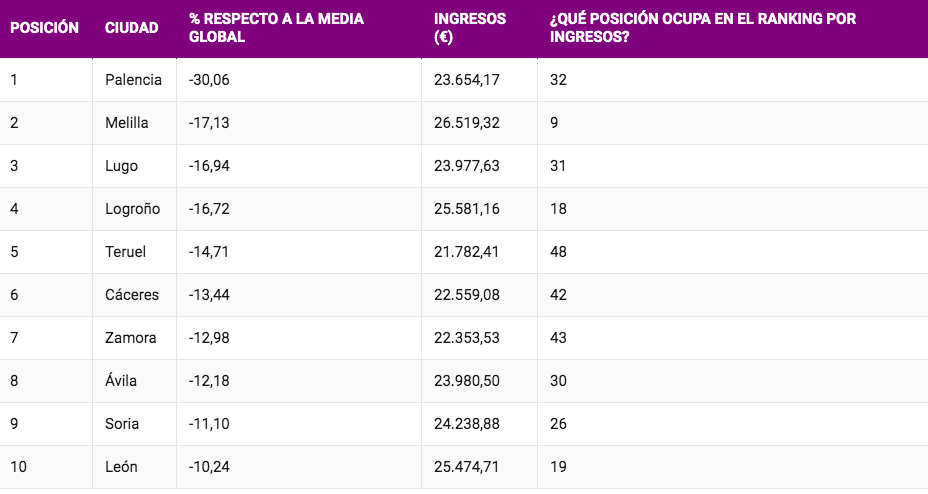 And the most expensive were: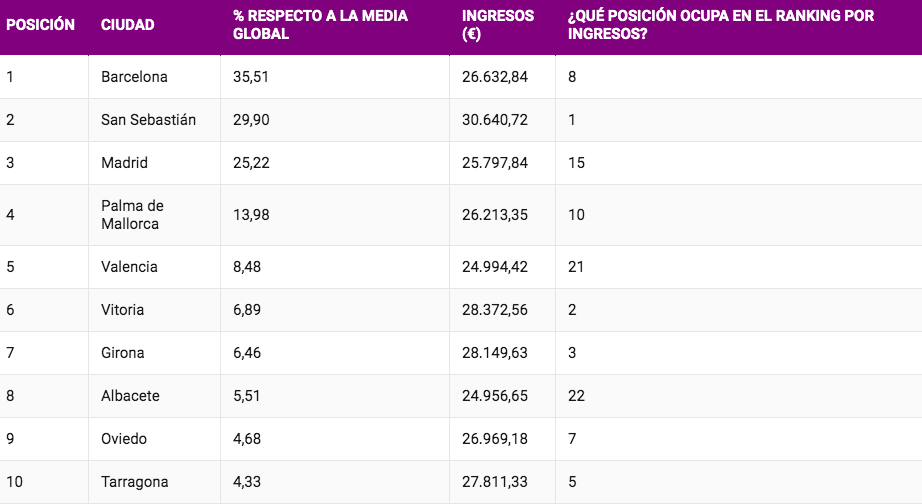 *HOUSING
*To determine housing costs, Kelisto analysed the average price of buying and renting a property of 80 square metres in each of the provinces' capitals.
Buy:
The average cost of acquiring a home in Spain is €144.432.
The highest living costs were registered in San Sebastian (€371.328), Barcelona (357.360) and Madrid (282.504).
However, the cheapest cities were Jaen (€86.304) and Avila (91.360).
Rent:
National data showed that the average price to rent in Spain was 676€ per month.
The most expensive cities on average for rentals were Barcelona (€1,278) and Madrid (1,150), meanwhile, the cheapest were Lugo (354) and Teruel (358).
TAXES
IBI:
On average, the IBI, real estate tax, that is paid on average in Spain was €88.96
The most expensive cities were Soria (€152.46), Tarragona (€148.43) and Lleida (139.01) and the cheapest cities were Pamplona (22.99) and Vitoria (41.21)
IVTM:
Tax on Motor Vehicles (road tax) has an average cost of €61,07.
The most expensive cities for circulation tax were San Sebastian (84,51) and Vitoria (74,78), however, the cheaper cities were Melilla (17,04) and Ceuta (34,98).
TRANSPORT
Public and private transport is also a factor to take into consideration when moving to a new country/city.
For example, the average bus ticket price in Spain is €1,20 but cities like Barcelona (2,20) and San Sebastian (1,75) are some of the most expensive places in comparison to Lugo (0,64) and Palencia (0,70).
On another hand, the average minimum taxi rate in Spain was €3,43 last year, however, the fees in San Sebastian (5,33) and Girona (4,60) were higher in regards to some of the cheaper cities like Lugo (1,88) and Ourense (2,06).
Also, the average price to fill a petrol tank was €65,22. The highest rates were found in Palma de Mallorca (69,40) and Malaga (68,72), in comparison to Melilla (50,26) and Santa Cruz de Tenerife (51,78).
PURCHASES
On the basis of the global price of filling up a shopping trolley at a supermarket on a yearly basis in Spain, that has an average cost of €4,480,63€, the most expensive cities were Las Palmas de Gran Canaria (4,770,72) and Santa Cruz de Tenerife (4,714,32) and the least expensive locations were Seville (4,242,12) and Leon and Jaen (4,290,84).
LEISURE
Last but not least, the online platform reported the costs of cinema tickets (€6,96) on average) and ordering a "caña" at a bar in the city (€1,83 on average).
The most expensive city to watch a film was Madrid (€9,62) and the cheapest was Albacete (4,70).
When wanting to enjoy a nice cold beer, the most expensive city was, again, Madrid (€2,95) and the cheapest place was Soria, Cadiz, Burgos and Badajoz (1,25).