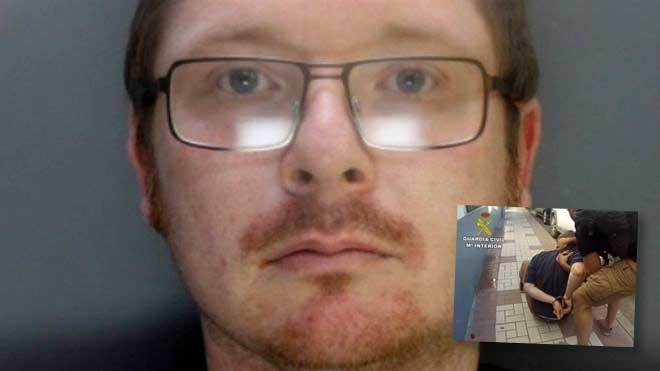 A FUGITIVE sex pervert who was captured by police in the south of Spain after three years on the run has been jailed for 23-years by a court in the UK.
Paedophile David Daniel Hayes was snared by cops in Granada who found him working in the area as an English teacher under a fake name. The results of a fingerprint test revealed his true identity.
Investigators followed a trail of addresses – including bed and breakfasts and hostels – used in adverts he posted on Spanish family websites.
The 40-year-old from Wales disappeared after making his first court appearance on child sex offence charges in 2015.
Hayes was the subject of several North Wales Police appeals, on the BBC's Crimewatch programme and also appeared on the 'most wanted' list in Europe.
Once he was arrested deported he faced trial in Wales.
Yesterday (Tuesday) Hayes was sentenced by the judge at Mold Crown Court to 23 years in prison for 12 child sex offences.
In a victim impact statement read in court Hayes was described as an "evil monster."
'Most wanted' child sex abuse Brit arrested in Spain appears in UK court
'Most wanted' Brit fugitive held after child sex abuse probe in southern Spain