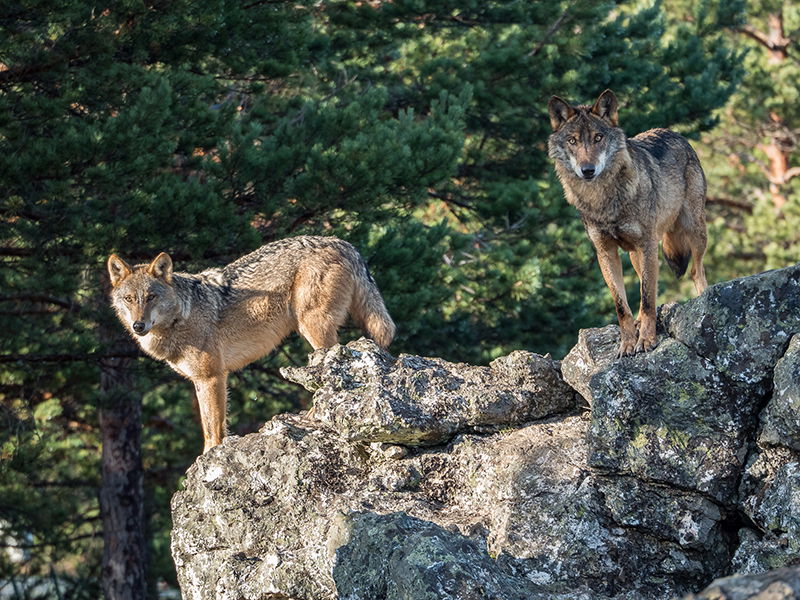 THE population of wolves in the Madrid Region continues to grow five years after six were sighted in 2013, with between 35 and 40 animals now in the area.
The animals have been spotted in the Guadarrama National Park. It comes after six wolves, two adults and four pups, were sighted in 2013 about 70 years after the animals were hunted to extinction in the Madrid Region.
Luis del Olmo, head of environmental affairs and sustainability in the region, said there are now at least five established packs.
"Slowly, but surely, the wolf population has now consolidated in the region," del Olmo said.
The figures come as part of a regional study into wolves in the area.
Juan Carlos Blanco, the study's director, said wolves were moving into new areas in the region after previously staying in border areas with Segovia and Avila.
"There are now other places where they are a regular presence, and where they will likely establish themselves in the future," Blanco said.