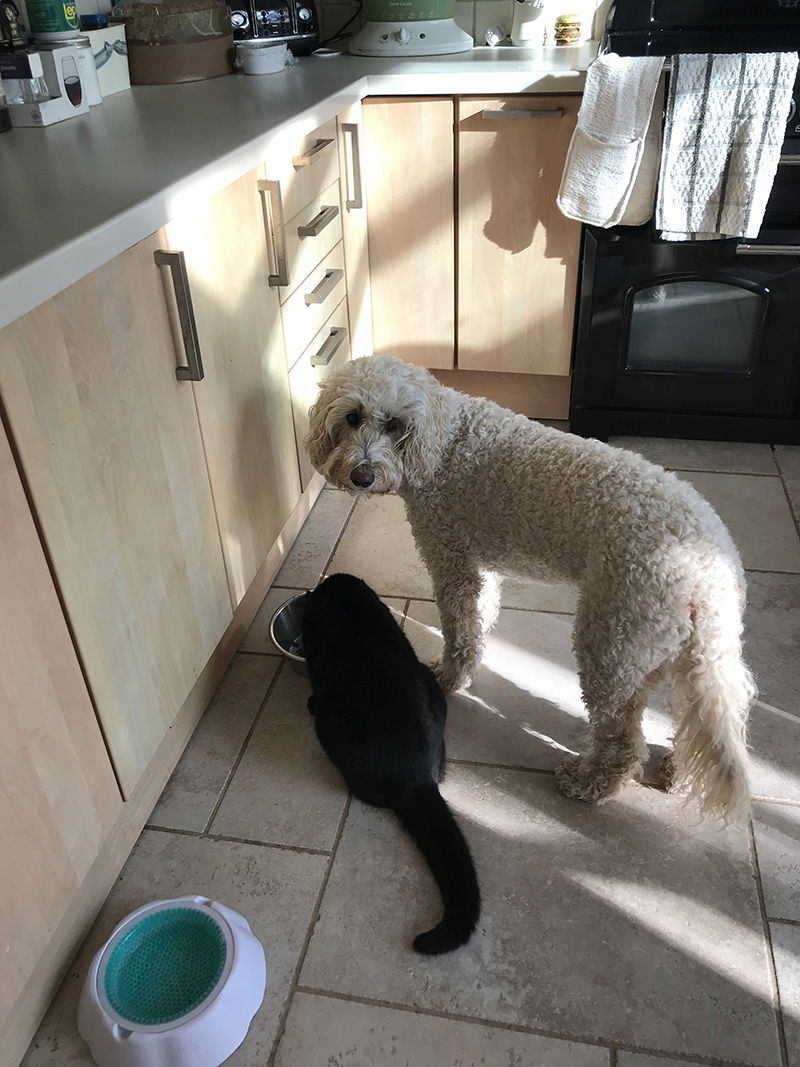 ENSURING your pets are relaxed at home, especially when you are away on holiday is a great challenge and also an achievement.
With so many of us choosing to rehome rescued pets, it is testament to the love we give that they can feel secure and relaxed in their own environment, even with sitters looking after them rather than their owners.
With HouseSitMatch housesitters staying at home to look after our pets we can relax in the knowledge that they are checked pet lovers, many with extensive pet care experience. Keeping our pets in the home helps them to maintain their routines, they can eat in their favourite spot in the kitchen or go on their favourite walks. It minimises any stress they might experience being moved or when you are away.
We'd love to help you find suitable house and pet sitters for your pets. Why not join HouseSitMatch as a homeowner and benefit from the free sitters who are also in our network.
Excellent Service & Quality Sitters
We've used Housesit Match for several years now and can honestly say they are the best. We won't be using other companies in future. There's no point! – Sharon Webb – Dog and cat owner
How you benefit as a home and petowner
Our membership offers access to a secure network helping you find suitable checked sitters. We hide your contact details and address for security. You post an advert ahead of your travel dates, we publish the advert then housesitters apply. You can view their profiles and chat with them before you accept an applicant. If you join as a Premium member we can also help you at each stage of the process to get you started and manage your account.
How you do join?
Please register online via our website www.Housesitmatch.com
Choose a membership plan – Please note prices are going up in March so sign up now on subscription to secure these prices:

Standard (DIY option) = £49 pa
Premium (with support at each step) = £79 pa
Do you need a housesitter? Get in touch. House-sitting can be a win-win for both parties, free house and petsitting, and the experienced and checked sitters get free accommodation!  Register as either housesitter or homeowner with a 20% discount using coupon code P2020 – an exclusive offer for readers.
To find a house pet-sitter go to www.HousesitMatch.com