Gambling is one of the world's oldest pastimes – and it continues to flourish today.
Its sheer popularity provides a shot in the arm to economies around the world, but its benefits come in many forms: as well as employing a huge number of people (more than 100,000 in the UK) it generates valuable revenue that can be reinvested in vital public services.
For these reasons, it can be a welcome boost to countries who have struggled in the wake of the worldwide financial crisis of the mid-to-late 00s.
Spain's economy has been under pressure for some time, having seen increased inflation and huge unemployment rates – the latter rising above 25% in 2013 and still only inching under 20% in present day.
Can the gambling industry provide Spain with the income it needs and a solution to the employment troubles?
A history of gambling in Spain
It was only at the end of Franco's reign in Spain that the very act of gambling was decriminalised. From 1977, regulatory bodies on an autonomous community level were formed to govern their peoples' wagers. But it was the emergence of online gambling in the late 1990s that really saw the industry take off.
With operators from all over the world quickly moving in to take advantage of a potentially lucrative market, gamblers found a huge range of online betting possibilities to choose from. New laws to govern the Information Society were added onto a 2007 Bill, which clearly defined what constituted online gambling.
The government introduced additional regulations in 2012, which meant gambling operators in Spain would need a licence to run their business. Along with difficulties becoming established, a number of approved regulated operators began handing back their licences.
Teething problems over with – the Spanish economy began to bounce back with some extremely healthy levels of revenue recorded in gaming. Today it's estimated the Spanish gamble well over 1.9 billion euros per year, which is equal to around 480 euros per person – 15% of household income.
2017: a record-breaking year for gambling in Spain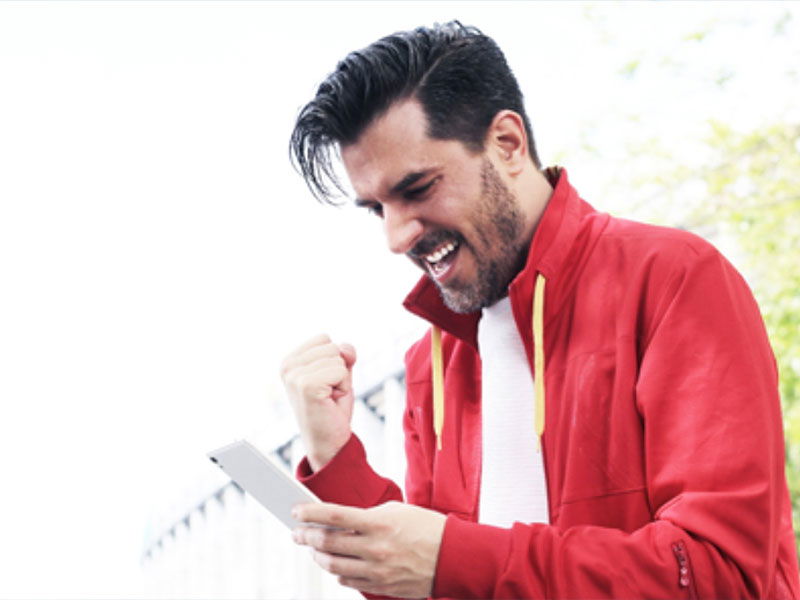 2017 proved to be a record-breaking year for the gambling industry in Spain. Figures from the Spanish Gaming Regulator Direccion General de Ordenacion Del Juego showed that online operators with a Spanish licence produced revenue of 173.3 million Euros for the final quarter.
The figures marked an increase of 38% on the corresponding figures for 2016, as well as a 23.5% jump from the previous quarter in 2017. The total taking in 2017 was 678 million euros – up from 514 million euros in 2016. Looking to the future, the prospects are looking even better, with some estimates predicting that over the next three to five years the annual figure could rise anywhere from 1.2 to 1.8 billion euros a year in revenue. This goes alongside the general growth of gambling worldwide.
To incentivise more online gambling ventures in Spain, the government identified the need to cut the cost of doing business. So in June of 2018 it was agreed that a tax on online gaming operators would be cut by five percentage points to 20% going forwards. This brought Spain in line with an EU ruling for anti-discriminatory tax policies to be applied across all of its citizens.
The Brexit Question
Of course, the one subject that has been occupying the minds of all those involved in the EU over the last couple of years has been the thorny issue of Brexit. While this may have very uncertain consequences for the UK, there is a chance that it could work very much in the favour of Spanish gambling.
Many online casinos are headquartered in Gibraltar due to its favourable tax regulations. Following Brexit, it may be that they want to move somewhere clearly governed by EU legislation – and Spain would appear to be a logical choice.
However, there's also a worry that they may choose to go to somewhere like Malta, where the taxes are more favourable – and many already have.
What could Spain learn from the UK gambling industry?
Spain could do worse than to look to the UK for examples of how revenue really is being maximised by online gambling companies in particular. The Gambling Commission who regulates the industry reported a gross gambling yield of £14.4 billion between April 2017 and March 2018 – £5.4 billion of which came from remote operators. Of the latter, £2 billion came from online slots, a 19.3% increase on the previous year's figure.
It's no wonder why gamblers have been playing online slots, which are more immersive and engaging than ever – rivalling not only the experience of playing in a land-based casino, but also leading gaming titles. To see how impressive today's virtual operators truly are, have a look at this leading online slots operator.
At present, the slots in Spanish online casino do leave a little to be desired, with limited choice and comparatively lower-quality graphics. Investing in new games is a lengthy and expensive business, so it could be some time before players are offered that new and exciting experience. But the prize on offer makes it more than worth it.
One thing's for sure: Spain has a huge market for gambling. For example, between 2013 and 2017 Spain's gross gaming revenue increased from 21 million euros to 91 million – underlining the country's love of the sport. In fact sports betting in general is booming, as it also is many other parts of the world, accounting for over half of the country's total revenues from gambling.
However, there are signs that the Spanish government does not see online gambling in particular as a good thing. On 2018 it was announced that TV and radio advertising for online gambling companies would be banned between 8am and 9am in the morning and 5pm and 8pm in the evening – peak hours for children's viewing. New laws also forbid the use of celebrities and even fictional characters – potential role models for young viewers – from being used in advertising. So what next?
Looking to the future
It may well be that gambling in Spain never does reach heights of success similar to the UK, despite the best efforts of the country's main operators. But then again, these companies have already demonstrated their determination to succeed and use ever-more inventive ways to ensure success.
Whether Brexit will have any lasting effects is also open to debate, both in the new legislation it may introduce and the effect it has on tourist numbers from the UK. Again, this will simply be a case of waiting to find out – with all interested parties crossing their fingers that it won't be reflected in a reduced gross gambling yield in 2019 and beyond.