THE Canary Islands were hit by a 4.2 magnitude earthquake this morning at 6.36am (7.36pm for mainland Spain), according to the National Geographic Institute's reports.
The National Geographic Institute (IGN) reported a seismic movement located almost exactly in the middle of Gran Canaria and Tenerife, at a depth of five kilometres.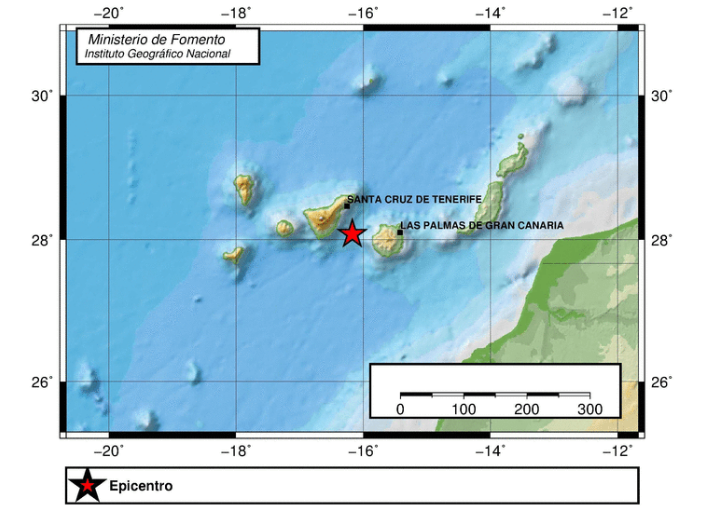 The seismic movements were felt in 10 municipalities of both islands.
Intense tremors were felt in Galdar and Agaete, both in Gran Canaria.
In Tenerife, the municipalities of Candelaria, Granadilla de Abona, Tegueste, La Laguna, Güimar and La Orotava were also woken up by the quake.
Santa Cruz de Tenerife and Arafo also felt the affect but with less intensity.
The earthquake lasted less than a minute.
According the National Geographic Institute's records, the earthquake reached a peak magnitude of 4.7 within 10 seconds of starting.
Another three small quakes were detected in the same area at a force between 1.7 and 1.9.