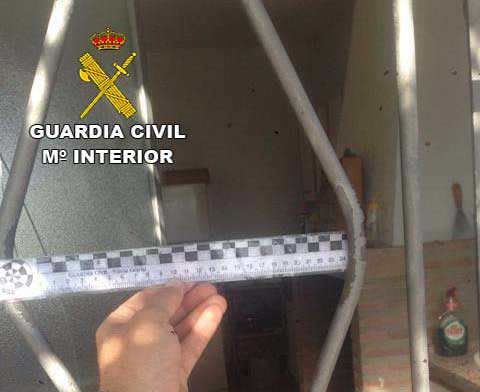 GUARDIA CIVIL officers have arrested a man suspected of breaking into farmhouses in Cuevas del Almanzora in Andalucia's Almeria.
Identified as a 42-year old man, his detention follows a police investigation into eight reported robberies from relatively isolated properties in October, the thief getting away with occupants' personal possessions and tools.
Interviews with victims of the robberies led officers to establish there had been a common modus operandi, the thief getting into the properties by prising open iron security grills on windows with something like a car jack.
One of the properties the thief targeted has security cameras, helping officers identify the suspect.