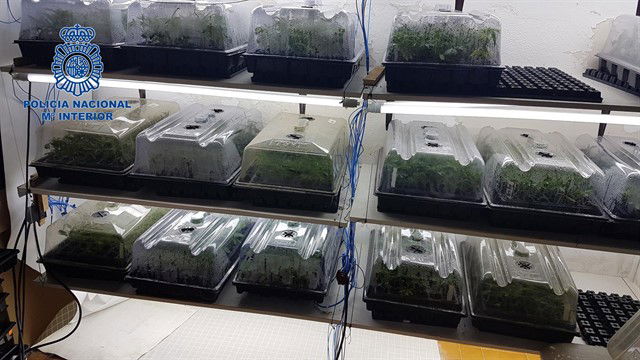 NATIONAL POLICE have seven people in connection with raids on what they allege was one of the leading suppliers of marihuana in Mallorca.
Drugs officers raided five homes in the town of Llucmajor as part of the investigation. They seized a total of 800 grams of marihuana, 470 plants, 2,800 cuttings, 100 grams of hallucinogenic mushrooms and €7,000 in cash in the raids.
The investigation was carried out by drugs officers with the Judicial Police and National Police. The seven suspects are aged between 20 and 30 years old, officers said.
The case continues.