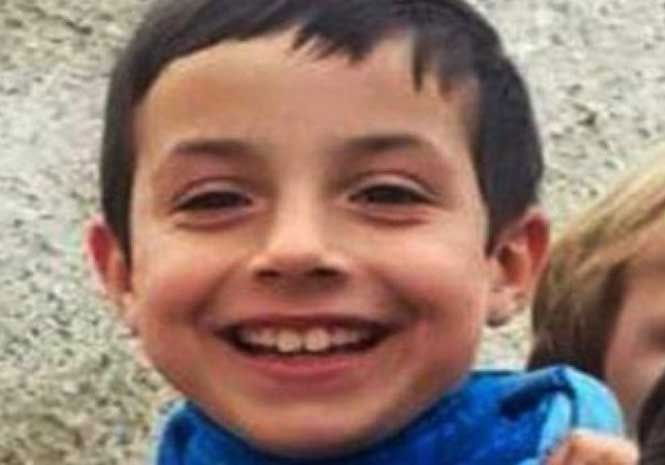 ANA JULIA QUEZADA, who confessed to the killing of Gabriel Cruz Ramirez on the day of the youngster's funeral in Almeria Cathedral, has been giving evidence in court.
The disappearance of Gabriel from Las Hortichuelas, near Nijar in Almeria in February sparked a huge search involving thousands of people. And the accused, the 43-year-old girlfriend of Gabriel's father, even took part in the searches for 12 days.
During the public searches Quezada claimed to have found a white t-shirt belonging to the child and his DNA was found on it. However, it was claimed the t-shirt was not on the list of garments the child was reported to be wearing at the time of his disappearance and it was 'found' several kilometres from the route the boy would have taken.
Eventually, after the police kept close family members under observation, the Dominican woman was stopped and the lifeless body of little Gabriel was found in the boot of her car while she was moving his body from where she had originally buried him.
Quezada told the court: "I have lost everything. I have lost Gabriel. I have lost my daughter. I have lost Angel (the boy's father)."
Gabriel went missing on February 27 when he left his grandmother's house in Las Hortichuelas, a hamlet in the town of Nijar in the province of Almeria.
He had gone to play at a friend's house but he never returned.
When Quezada confessed to the crime, on the day of Gabriel's funeral, she claimed she acted in self-defence, claiming that the youngster got angry and attacked her with an axe.
She told police that she hit the boy with the blunt part of the axe leaving him unconscious and, in a state of panic, strangled him before stripping him of his clothes and burying the body.
The case also prompted a re-examination of a 1996 case involving Quezada when – aged 21 – her four-year-old daughter died after falling out of the window of the family home in Burgos.
Police concluded at the time that it was an accident.
• More Gabriel Cruz background from the Euro Weekly News
Father's girlfriend confesses that she killed eight-year-old Gabriel Cruz Ramirez in Spain