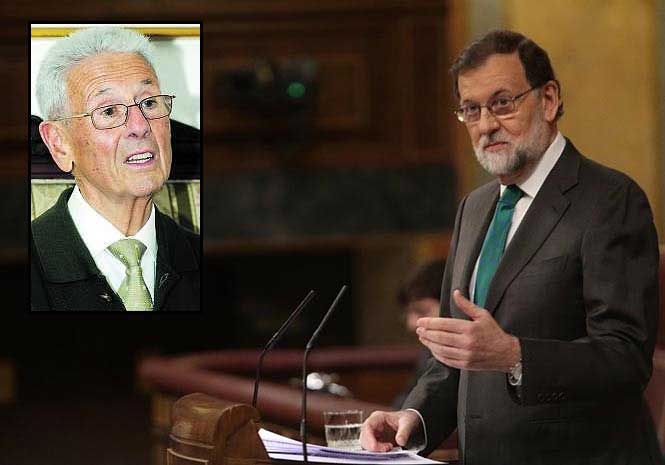 THE 97-YEAR-OLD father of former Spanish Prime Minister, Mariano Rajoy, has died.
Mariano Rajoy Sobredo passed away today (Thursday, November 1) in Madrid.
The Partido Popular tweeted: "We want to send our heartfelt condolences and all our affection to the @marianorajoy and his whole family for the death of his father, the person who according to his own words "has influenced him" in life and who always devoted his most affectionate words. Rest in peace."
Mariano Rajoy (Brey) served as Prime Minister of Spain from 2011 to 2018, when a vote of no confidence ousted his government. On June 5, 2018, he announced his resignation as People's Party leader.
His father had been a judge and also a prominent politician in the Pontevedra area.
Queremos enviar nuestro más sentido pésame y todo nuestro afecto al Presidente @marianorajoy y a toda su familia por el fallecimiento de su padre, la persona que según sus propias palabras "más le ha influido" en la vida y al que siempre dedicaba sus palabras más cariñosas. DEP




— Partido Popular 🇪🇸 (@populares) November 1, 2018
Former Spanish Prime Minister Mariano Rajoy announces departure from politics and resigns as PP leader