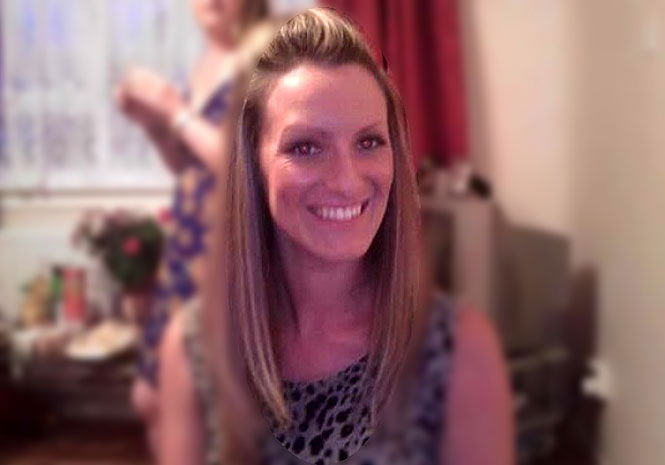 A SPANISH judge who shockingly shelved the case against prime suspect Simon Corner in the Lisa Brown investigations in April this year has been ordered to reopen the case.
Three judges at a higher provincial court in Cadiz have ordered the court in San Roque, which led the investigation into Lisa's disappearance in November 2015, to reopen the case.
Lisa's body has never been found.
Judge Garcia Ramila said earlier this year, "This court has serious doubts Simon Corner is the person responsible for the crimes of homicide or unlawful detention being investigated."
In a ten-page written ruling, the judge insisted he was legally obliged to take into account the "lack of concrete proof" pointing towards Corner's involvement in Lisa's disappearance.
The ruling meant that 35-year-old Corner was not extradited to Spain and was set free from the London prison cell where he had been held since his arrest at Heathrow Airport on a European Arrest Warrant.
But now the judge has been told he must rule on whether Simon Corner should be charged and prosecuted over Lisa's disappearance following expert analysis of his mobile phone which was recovered from a harbour in Copenhagen in April 2016 after Corner's arrest in the Danish capital.
Speaking exclusively to the Euro Weekly News today Lisa's sister, Helen Jordan, said: "We are very encouraged by the news and we have always thought one day we would have justice for Lisa.
"It's coming up to three years that we have been fighting this and we have done everything and more than we ever thought possible.
"We have had a lot of help from many people and authorities particularly Guardia Civil who have been with us every step of the way.
She added: "We still need someone to speak up and tell us where Lisa is and what happened to her, this investigation is not going away and neither are we."
Helen said she believes after Corner was set free from the London prison he returned to Spain and was released.
"Where he is now is anyone's guess."
Scottish mum-of-one Lisa, who was 32 when she vanished, was last seen at her home in Guadiaro near San Roque on November 4, 2015.
The alarm was raised when she failed to collect son Marco, then aged eight, from school.
Investigators have said they believed a 'violent episode' had taken place prior to her disappearance.
Originally from Alexandria in Dumbartonshire, Lisa worked in Gibraltar and detectives suspect that she was killed, but her body has never been found.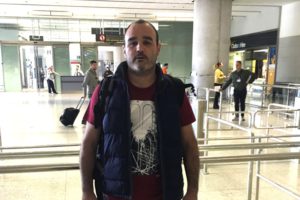 Liverpool-born yacht dealer Corner was held in Denmark on a European Arrest Warrant and extradited to Spain after leaving the country in the wake of Lisa's disappearance.
Last April Corner was freed from an Algeciras prison on bail but he reportedly broke the terms of his agreement by failing to present himself at a Costa del Sol police station.
Earlier this year a new appeal for information on the disappearance of Lisa was launched on the Costa del Sol.
The appeal was supported by the Foreign and Commonwealth Office and Spanish authorities and is backed up by a reward of up to £100,000 from the family.
Simon Manley, British Ambassador to Spain appeared at the press conference at Los Barrios alongside Craig Douglas, brother of Lisa Brown and Roger Critchell, Director of Operations, Crimestoppers.
Craig Douglas, Ms Brown's brother, said their family believes that there is a 'wall of silence' among the English-speaking community in southern Spain over his sister's disappearance.
He said, "We are sure that people know what happened and ask them to think of a little boy who asks every night when his Mummy is coming home. We also hope that the reward might persuade people to tell us what happened."
Those with information can contact Crimestoppers on 0800 555 111 and 900 555 111 in Spain or via the web form at https://crimestoppers-uk.org/give-information/give-information-online/.