LIVING in Britain is great for a lot of reasons, one of them being the close proximity to the variety and flavour of the European continent.
As a people with a long history which values travel, the call for exploration is part of our blood. Despite this, British tourist numbers to Spain, one of the closest and most beautiful countries in Europe, have been diminishing this year.
So what has caused this shift in recent travel numbers, and what might Spain do to better appeal to the average British tourist?
The figures
British tourist numbers to Spain have remained fairly consistent since the turn of the new millennium, where they saw around 13 million visits a year. Maxing out in 2017 with a total of 16.296 million visitors, 2018 has been a particularly poor year, with a total drop of foreign tourists visiting Spain of almost 10 per cent.
Industry experts put this change down to several key reasons, including the recovery of rival travel destinations which happen to be cheaper, such as Egypt and Turkey. Also suggested as a reason is the recent decreasing value of the pound, with the euro remaining relatively strong.
Bringing appeal
When it comes to bringing in new visitors to an already famous and much-loved location, the changes don't have to be overwhelming or especially broad. Rather, a collection of smaller changes could make all the difference in the world, and help appeal to those many potential travellers who are on the fence as to where to go on their next holiday or vacation break.
First of all, the increasing efficiency of self-serve digital systems is a definite area requiring exploration. As reported by Booking.com, many people are happy letting automated systems do the legwork, both in terms of direct booking and even when it comes to suggestions for travel locations. This means that Spain would require a greater interest in appealing to automated AI systems, with investment in online infrastructure delivering significant payoffs in terms of indirect attention.
More directly, attention should be paid for appealing straight to the interests and desires of the average British patron. Key among these are the areas of food and entertainment. While enjoying local cuisine is almost always a hugely popular and fun part of travel, there are many cases where travellers might want to take a break and jump back to something familiar.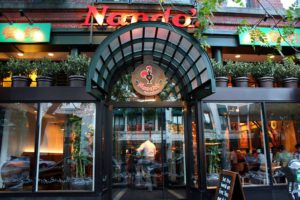 This can either be a case of comfort or for avoiding risk on an unpredictable stomach. In this, restaurants like Nando's or Gourmet Burger Kitchen could offer a lot for drawing in the more hesitant eaters among us.
For entertainment, this could again be as simple as offering a similar variety to what is available at home. Not only could this help with comfort in a foreign land, but it could also help bridge the gap between social and cultural components of the community. Popular bingo and slot parlours like Buzz Bingo would no doubt prove a fine addition here, as would additions like famed London escape game Locked In A Room.
Broadening opportunities
In many ways, the key here could be to introduce many popular components of contemporary British culture to Spain. It's important to note that while general cultural attitudes and tastes will also be different, there are huge quantities of shared elements which could be enjoyed by all, not just foreign tourists.
Not only do these represent untapped opportunities for visitors, but they might also set local trends and variations which could expand the original ideas and definitions of food and fun while imbuing them with a taste of Spanish culture. Keep the core, but offer distinct variety, and we might see a change which is great not only for travellers but also the folks back home.