NEW severe weather warnings have been issued for the Spanish holiday island of Mallorca that recorded 12 fatalities in flash floods last week – with one five-year-old boy still missing.
The other Balearic Islands of Ibiza, Menorca and Formentera are also facing new weather alerts
Two days ago the backpack of the missing boy was found as reported at the time by the Euro Weekly News.
And today (Sunday) the search for his body continued as more than 300 professionals including specialist search teams, firefighters and police were joined by three helicopters and two boats.
Also today the island has also been placed on new ORANGE severe storm warnings for Sunday and Monday – which could bring more heavy rain, thunderstorms and high coastal waters.
In total, the bodies of 12 people have been recovered from Sant Llorenç, Artà, S'Illot and Carrió.
Some victims were still inside their cars that were carried away by strong currents.
There are seven men and five women, five of them are foreigners: a British couple, a German couple and a Dutch woman.
There is also an unidentified man, possibly a foreigner.
The remaining victims are two women and four men of Spanish nationality.
The Balearic government estimates that more than €23 million of infrastructure damage has been suffered following the freak storm.
Two bank accounts have been set up by the Town Hall of St Llorenç for donations for those affected.
Caixabank ES 86 2100 0161 8802 0018 8265
Bankia ES 41 2038 6579 8360 0067 5091
The public has been reminded that there is no initiative for door-to-door collections and to report any such activities to the Guardia Civil.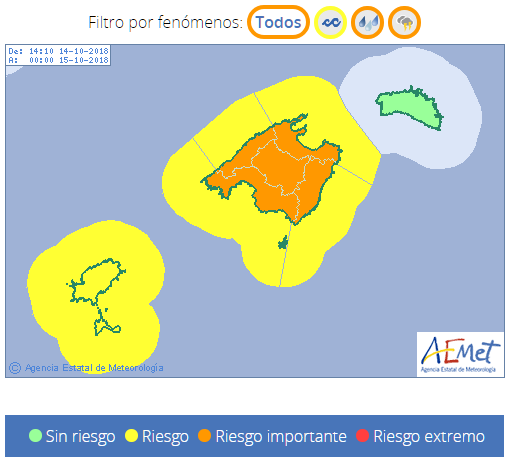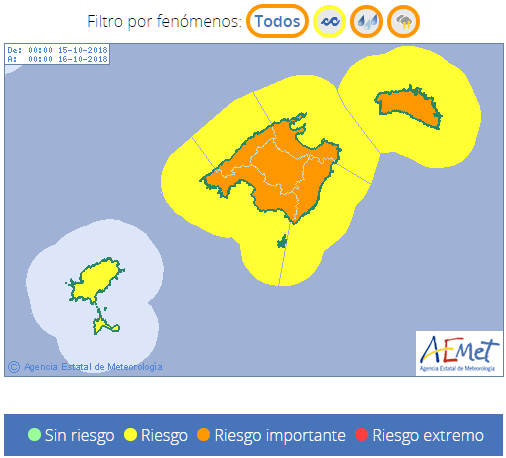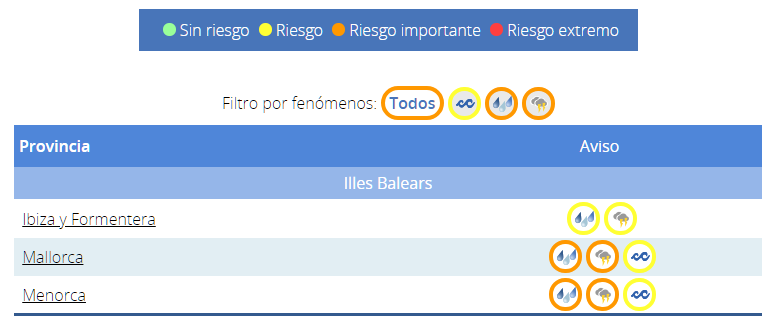 Activado el Índice de Gravedad 1 del Plan Especial Meteobal por lluvias y tormentas en #Mallorca y #Menorca #IG1 #fma MUCHA PRECAUCIÓN. Seguid estos consejos de prevención https://t.co/lp7pPuoOYG https://t.co/VXrNd0pkRo

— Emergències 112 Illes Balears (@112IllesBalears) October 14, 2018
Efectivos del operativo que están actuando hoy en la zona de la catástrofe🔽 pic.twitter.com/ALETBKVAtC

— Emergències 112 Illes Balears (@112IllesBalears) October 14, 2018
Recordau els comptes bancaris de l'Ajuntament de St Llorenç per fer donacions pels afectats

➡️ @caixabank ES 86 2100 0161 8802 0018 8265

➡️ @Bankia ES 41 2038 6579 8360 0067 5091

No hi ha CAP iniciativa oficial de recollida de donacions casa per casa, com avisa @guardiacivil

— Emergències 112 Illes Balears (@112IllesBalears) October 14, 2018