AN EARTHQUAKE was recorded in Andalucia in the south of Spain this morning (Tuesday) with a magnitude of 4.0 on the Richter scale.
The quake was registered at 9.41am local time and its epicentre was near Santa Fe in Granada province with a magnitude of 4.0 at a depth of 12km.
The 112 Andalucia emergency control centre received numerous calls about the incident that was also felt in the neighbouring province of Malaga.
There are no reports of damage to property or injuries as yet.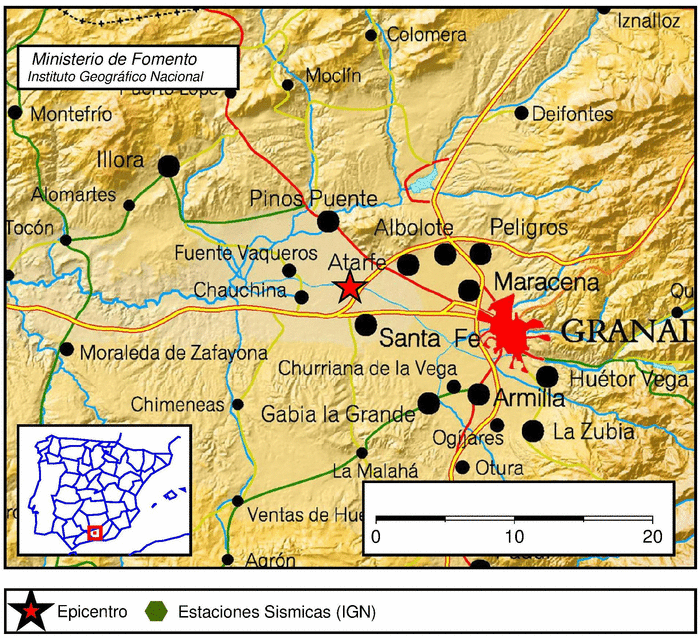 #Actualización @E112Andalucia ha atendido más de una decena de llamadas de particulares por el #terremoto de magnitud 4, con epicentro al NO de Santa Fe, sentido en distintos puntos de la provincia de #Granada (capital, #VegasdelGenil #Chauchina #PinosPuente #Atarfe y #Jun) pic.twitter.com/rgmH6VNePj

— Emergencias 112 (@E112Andalucia) October 9, 2018