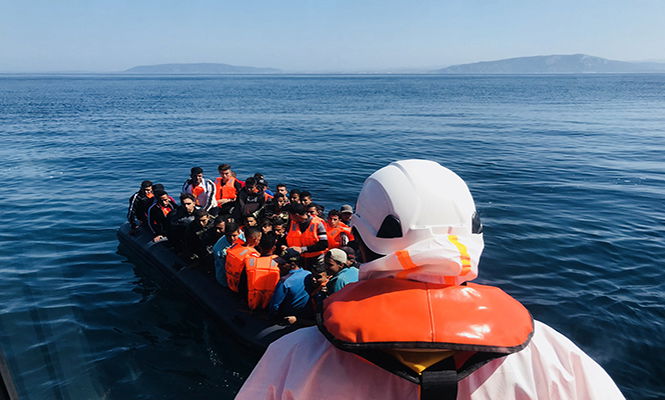 THE SPANISH maritime rescue service, Salvamento Maritimo, saved around 1,500 migrants crossing the Mediterranean Sea from North Africa over the past three days it has been claimed.
The coastguard confirmed on Sunday night that they had rescued "1,181 people in 30 dinghies" during Saturday and Sunday.
More than three-hundred people spread on 12 boats were rescued in the Straits of Gibraltar and 874 more from 18 vessels in the Alboran Sea.
Emergency rescue services were coordinated by the control centres in Tarifa and Almeria.
And today (Monday), Salvamento Maritimo claim another 230 migrants have been picked up from five dinghies.
The migrants were escorted to the Temporary Migrant Centre in Algeciras during the early hours.
Eighty-three additional migrants have since been saved from another boat.
It is suggested that the recent milder weather has encouraged the migrants to make the crossing across calmer waters, yet the sheer number of migrants attempting to make the crossing is placing a huge strain on the resources of the Salvamento Maritimo.
According to the International Organisation for Migration the number of migrants that have arrived in Spain in 2018 now stands at 36,654 which is 24,308 more than the figure for the same period in 2017.