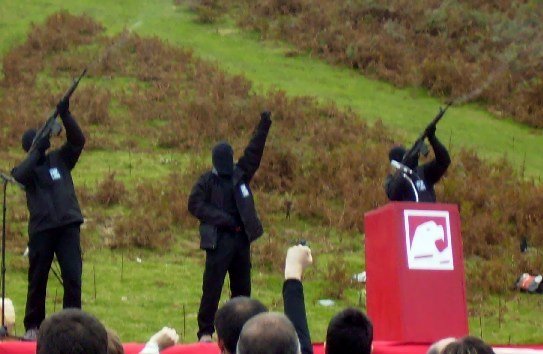 FRANCE'S Prime Minister is due to travel to Madrid tomorrow (Monday) to arrange the formal handover of thousands of items seized from the Basque nationalist terror group the ETA.
Edouard Phillippe is set to make the journey to speak with Spanish officials about some 7,000 documents, arms and other material while in the capital.
He is due to be joined by French justice minister Nicole Belloubet and officials from the country's General Directorate of Internal Security (DGSI).
French government sources said it is hoped the transfer will allow Spanish authorities to continue investigating the group and open up new lines of inquiry.
The items are due to be handed over at a formal ceremony. Spanish Prime Minister Pedro Sanchez is due to attend, along with French officials including Helene Davo who will be honoured for their work in tackling terrorism.
Sources close to the government said the delivery showed the "excellent" level of co-operation between France and Spain in the fight against terrorism.
It comes as the two countries continue to work together to tackle fundamentalist terror groups such as the Islamic State.
The ETA formally dissolved earlier this year after declaring a ceasefire beforehand and announcing they would lay down their arms.
The group was responsible for the deaths of several soldiers, police officers and civilians while operational during the last century.
They began in the 1950's as a group created to promote Basque traditions and culture before changing into one dedicated to securing independence for the region through violent means.