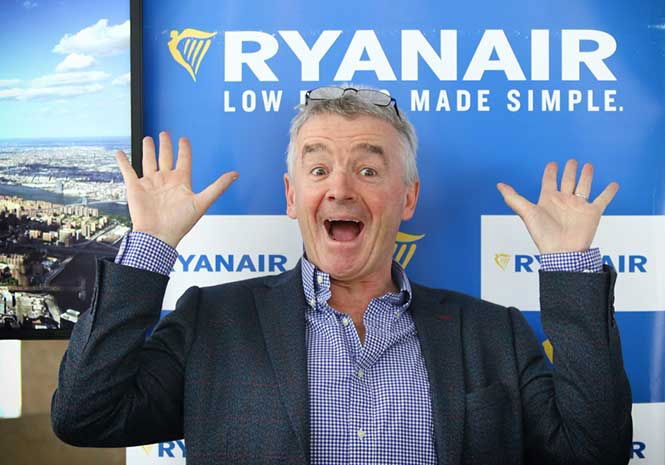 MICHAEL O'LEARY, chief executive of budget Irish airline Ryanair, has also been re-elected CEO with 98.5 per cent of the votes at the company's Annual General Meeting today (Thursday).
The vote of confidence in O'Leary came despite a summer of strikes by pilots and cabin crews across Europe that led to the disruption of travel plans for thousands of passengers.
Ryanair chairman David Bonderman has also been re-elected at the AGM with 70.5 per cent of votes in favour.
The company did a U-turn this morning, permitting the press into the meeting after initially refusing them access.
O'Leary joked as the AGM got underway that the meeting had "100pc load factor" of media.
Shareholders approved all resolutions by large majorities.
Ryanair Holdings Plc added, "As previously disclosed in the Company's 2018 Annual Report, Charlie McCreevy and Declan McKeon chose not to seek re-election at the AGM. Chairman David Bonderman sincerely thanked both Charlie and Declan for their substantial contribution over the last 8 years and welcomed both Emer Daly and Róisín Brennan as new members of the Board."