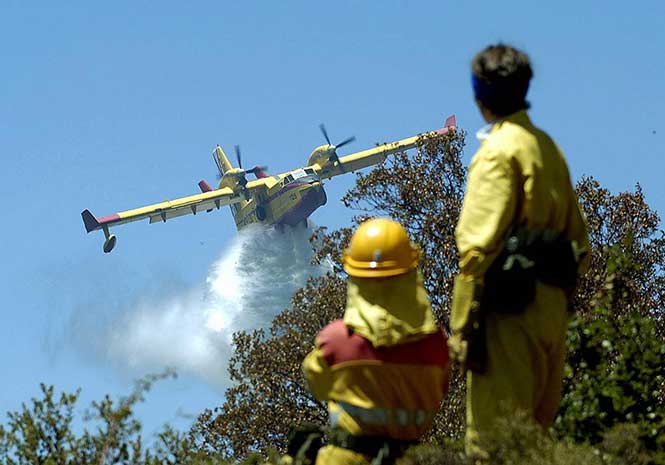 FIVE areas in Spain are on an 'extreme risk' warning for wildfires.
The affected areas are mainly clustered in the north-west of the peninsula, despite the highest daytime temperatures being experienced in the south of the country.
Galicia, Cantabria, Asturia, Castilla y Leon and the Canary Islands are the communities on the highest level of alert.
The fire risk warning has been issued by Spain's state meteorological office, AEMET, who warn, "Don't let your guard down. If you see a fire call 112."
#Miércoles 19/9/18
Cinco comunidades con nivel de riesgo extremo🔴
Mapa de riesgo de #IIFF #Península,#Baleares y #Canarias
‼️No bajes la guardia‼️
si ves 🔥avisa al ☎️ 112.#StopIncendioshttps://t.co/MVph8kDaGR pic.twitter.com/0OgC9ZHOZg




— AEMET (@AEMET_Esp) September 19, 2018
#Predicción de #temperaturas máximas y mínimas para #hoy y sus variaciones (2/2). https://t.co/nkt7p7WaxU pic.twitter.com/40hHpejFa4

— AEMET (@AEMET_Esp) September 19, 2018