SPAIN'S national weather agency, AEMET, has issued alert for thunderstorms and heavy rain in the east of the country and the Balearic Islands today (Wednesday).
Yellow weather warnings are in place, mainly between 8am and 8pm, and the emergency services have advised everyone to 'take care'.
Areas covered by the thunderstorm warning alerts include Almeria, Granada and Jaen in Andalucia.
There are also warnings in Albacete and Cuenca in Castilla-La Mancha as well as Alicante, Valencia and Murcia.
The Balearic islands of Ibiza, Mallorca and Menorca are additionally on alert for heavy rain.
There is some good news though – there are currently no weather alerts in place for the remainder of the week.
#FMA #Avisos activos hoy por ⛈⛈⛈ #tormentas. Detalles/actualizaciones: https://t.co/2Lco2yvgpb pic.twitter.com/uoMU7hzha1

— AEMET (@AEMET_Esp) September 19, 2018
#FMA #Avisos activos hoy por #lluvias ☔☔☔. Detalles/actualizaciones: https://t.co/uBe97RPB51 pic.twitter.com/2HVNuEUWK9

— AEMET (@AEMET_Esp) September 19, 2018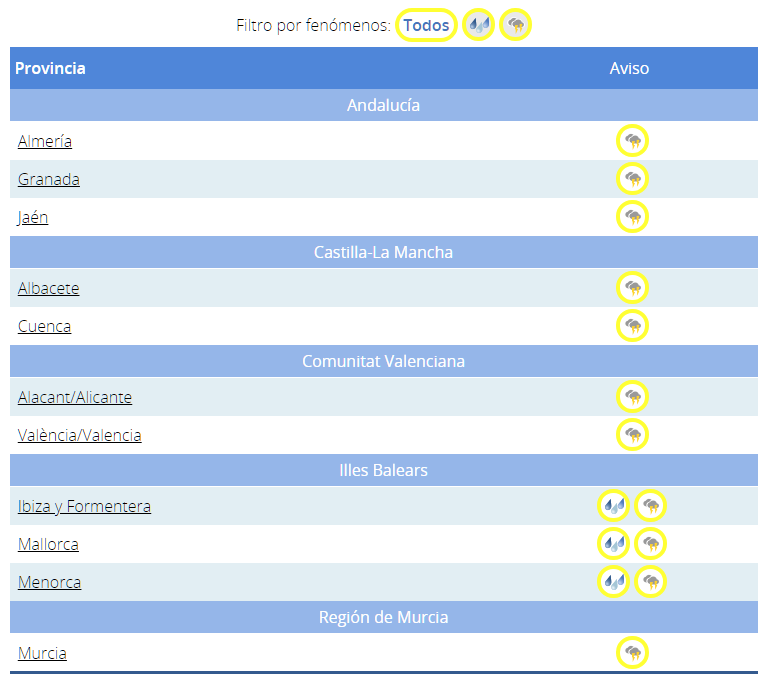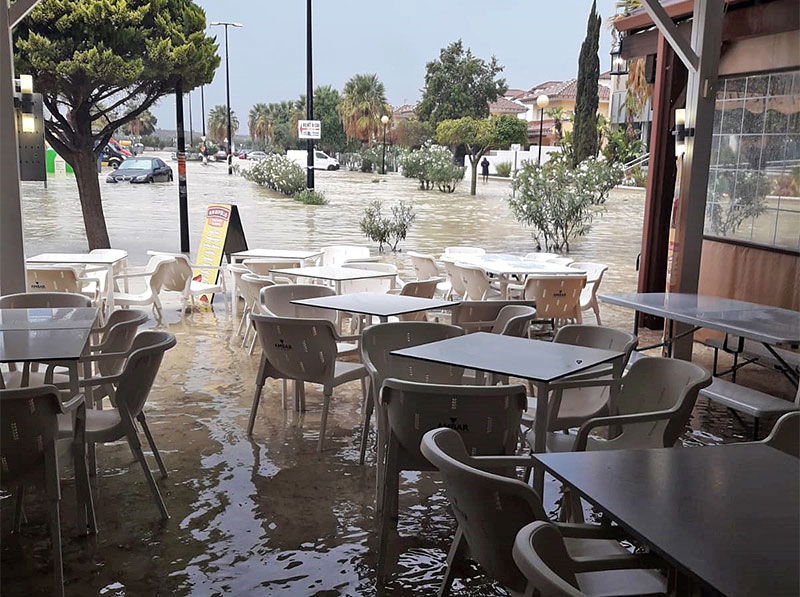 WATCH: Historic town hit without warning by MASSIVE flash flooding in south of Spain