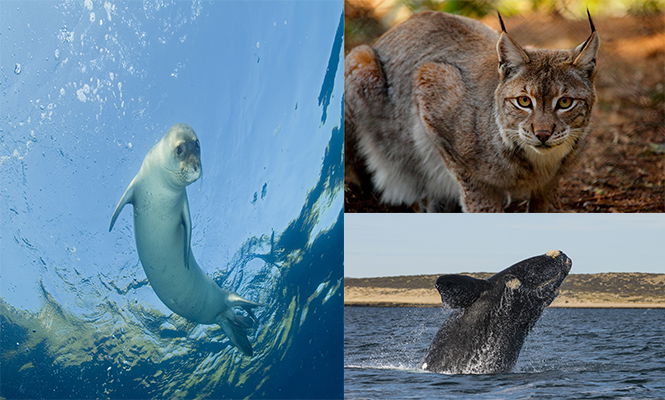 SPAIN has presented a tragic new list of animals no longer living in the wild in Spanish territories.
The official state bulletin list of extinct indigenous species adds three mammals, two fish and eight birds.
The list also features 19 plant species.
Importantly the report details the steps required for future reintroduction of the extinct species, citing laws from a 2007 Natural Heritage and Biodiversity ruling which encourages Spanish communities to accommodate the reintroductions when required.
The monk seal, last recorded on Spanish shores in 1992, is already subject to an extensive reintroduction mission.
Members of the University of Barcelona are on the brink of reintroducing the seals to the island of Fuerteventura, Canary islands, in an attempt to form the foundations of a new seal community.
The report has identified the valley of Aran in the Pyrenees as the ideal spot to launch a European Lynx (not to be confused for the Iberian Lynx which remains in Spain) reintroduction campaign where the Lynx population is desperately needed to restore balance to the ecosystem in an area that the hare population continues to rise uncontrollably.
Here is the list of extinct indigenous animals in full:
Mammals:
Monk Seal
European Lynx
Right Whale
Fish:
European sturgeon
River lamprey
Birds:
European osprey
Falcon borní
Grévol
Gallo lira
Greek partridge
Torillo
European crane
Dam Damsel
Plants (Latin names):
Aeonium mascaense
Astragalus algerianus
Astragalus baionensis
Aurinia sinuata
Virous Cicuta
Draba incana
Kunkeliella psilotoclada
Lysimachia minoricensis
Nolletia chrysocontoides
Nonea calycina
Normania nava
Oenanthe aquatica
Potentilla grandiflora
Pulicaria undulata
Sagittaria sagittifolia
Silene uniflora thorei
Aloe stratiotes
Trapa natans
Verbascum faurei subsp. Commixtum.