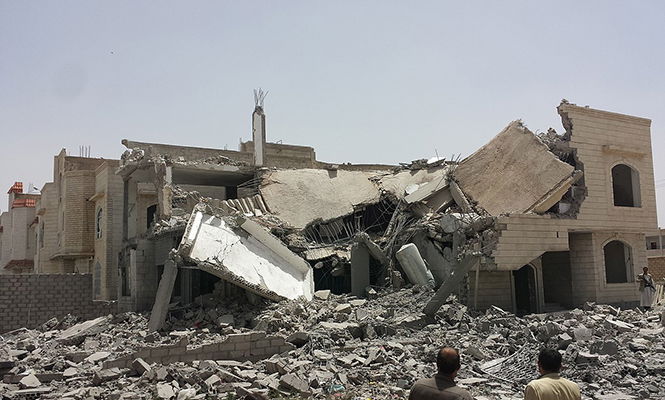 THE Spanish government has cancelled the shipment of bombs to Saudi Arabia over concerns they could be used by the latter country in the ongoing Yemen civil war.
The sale of the 400 laser-guided bombs to the Saudi regime was signed in 2015 under the previous conservative Partido Popular (PP) government.
The governing left-leaning Partido Socialista (PSOE) is now set to hand back the €9.2 million Riyadh spent on the weapons.
Reports of the sale being cancelled have been confirmed by an unnamed Ministry of Defence source who declined to comment further.
Spain and other countries including Britain who have sold weapons to the Saudis have been criticised by NGOs including Amnesty International for doing business with Riyadh.
Those groups have claimed the Saudi-led coalition, who backs the Yemen President Abd Rabbuh Mansur Al-Hadi, have bomb targets which resulted in civilian casualties. The Hadi government is fighting against the Iran-backed Houthi rebels.
United Nations (UN) officials said recently all sides may have committed war crimes. The UN estimates anywhere between 8,670 and 13,600 people, including 5,200 civilians, died between 2015 and the end of 2017 due to the war.
More than 50,000 are believed to have been killed as a result of a famine in Yemen provoked by the conflict. The war started in 2015 and remains ongoing.