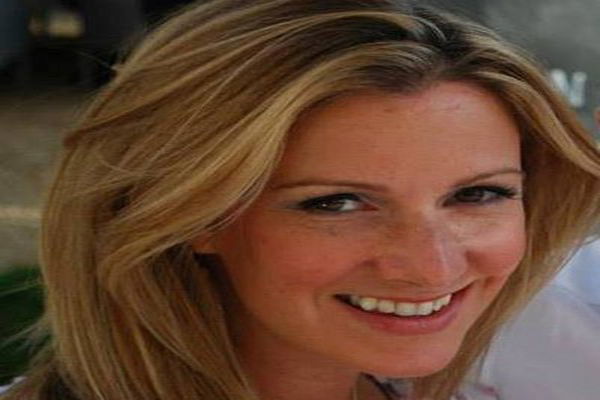 TRIBUTES have poured in for Rachael Bland after she lost her two-year battle with breast cancer this morning.
In a tweet from her family, it was confirmed that the beloved presenter died peacefully in her family home during the early hours of this morning.
Bland's death comes just two days after she announced over Twitter she had been given only 'days' left to live by her doctors.
"I'm told I've only got days. It's very surreal. Thank you so much for all the support I've received," she said.
Last month Bland declared she was writing her memoirs which she has left behind for her "beautiful boy" Freddie, just two-years-old.
Bland made a name for herself throughout a distinguished 15-year career in the BBC, appearing across 5 Live, BBC News Channel and BBC World.
Recently, she garnered admiration for her positive approach to dealing with cancer, devoting herself to her acclaimed podcast, "You, Me and the Big C" as well as her supportive blog, "Big C little Me".
The Twitter post which announced Rachael's tragic passing has been filled with tributes to the star who evidently used her tragic situation to inspire, impact and touch the lives of so many people around her.
Our beautiful, courageous Rachael died peacefully this morning surrounded by her close family. We are crushed but she would want me to thank everyone who took an interest in her story or sent messages of support. You'll never know how much they meant to her. Steve and Freddie xxx pic.twitter.com/soq7YHvF9u




— Rachael Bland (@Rachael_Hodges) September 5, 2018
I am only liking this as I want to respect what you have written. It feels strange to be pressing like on something so sad. 💔Rachael has done more for awareness then anyone and for that people are truly grateful. My heart and love goes out to all of your family 💜💕so sorry 😕

— Kelly Holmes (@damekellyholmes) September 5, 2018
Really sad to to hear that. I listened to one of Rachel's #youmeandthebigc pod cast's this week and was amazed at how charming, funny and gracious she was in the face of such tragic circumstances. Such a strong women. Rest In Peace. ♥️

— Charlie Simpson (@CharlieSimpson) September 5, 2018
Mark and I are so so sorry for you and your little boy and your families. We are sending all our love and strength to you ❤️❤️❤️

— Victoria Derbyshire (@vicderbyshire) September 5, 2018
Devastating news Steve, I'm so so sorry. Can't imagine how difficult it must have been for you. Sending lots of love and thoughts to you, Freddie and your families. You must all be incredibly proud of what Rachael has done. RIP Rachael x

— Simon King (@SimonOKing) September 5, 2018
I've been touched reading this story and listening to the brilliant podcast to help me understand a friend going through cancer treatment. I've never met Rachael but followed her amazing career over the years. Her radiance and positivity has been an inspiration. Love to you all.

— Alison Bender (@alibendertv) September 5, 2018