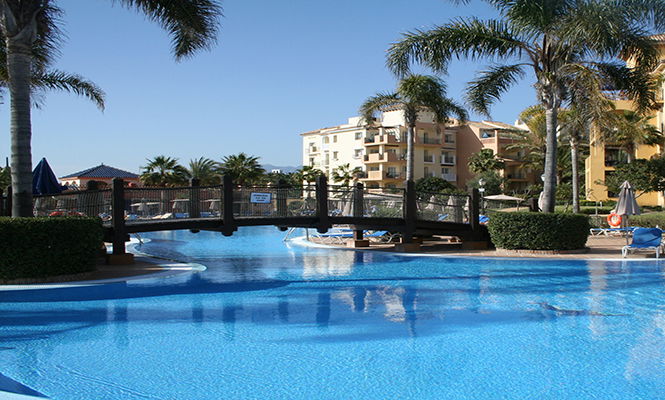 SPAIN'S property boom is being fuelled by the ruin of Venezuela's.
It is estimated that in the Salamanca district alone, more than 7,000 luxury apartments are now owned by Venezuelans.
Their country is facing financial ruin, with inflation expected to hit one million percent by the end of the year.
And while some nationals face a fight to survive on a daily basis, others have found a safe haven for their in Madrid's real estate market.
According to real estate investment adviser, Luis Valls-Taberner, almost every street in Salamanca, an upmarket district of the Spanish capital, is home to a wealthy Venezuelan.
While he would not identify the buyers, he told told an international business newspaper that some of the properties were purchased through investment companies based in Miami or elsewhere – but the money always came from Venezuela.
Madrid's housing prices surged about 17 percent last year, the strongest rise among Spanish cities, raising the cost of living downtown to levels last seen in 2007, before the country's construction bubble burst.
The Salamanca district, with its fashion shops and restaurants, has been at the heart of the boom, partly thanks to rich Venezuelans.
In Salamanca alone, by the estimates of some Madrid real-estate companies, over 7,000 luxury apartments are now owned by these expatriates.
And the bulk is from families who became rich decades ago, in an economy whose main asset, oil, was nationalised in the 1970s.
According to Rolando Seijas, the Venezuelan founder of SNB Capital, a Madrid-based investment firm whose activities range from insurance services to an electronics component factory in southern Spain, the 'big fortunes in Venezuela have always been connected among themselves and dependent on having a good relationship with the state,'.
He added that 'some Venezuelans have become successful entrepreneurs in Spain, starting delivery services, opening restaurants and shops or taking over franchises, like that of the US fast-food chain Subway'.
Venezuelans have not only been buying Spanish real estate, but also building it.
In 2017, the Cohen family, owners of one of Venezuela's largest commercial real estate companies, opened the Sambil Outlet on the outskirts of Madrid, which bills itself as Spain's largest shopping mall.
This year, the Cohen group also bought a building in Salamanca that will be turned into a dozen luxury apartments.