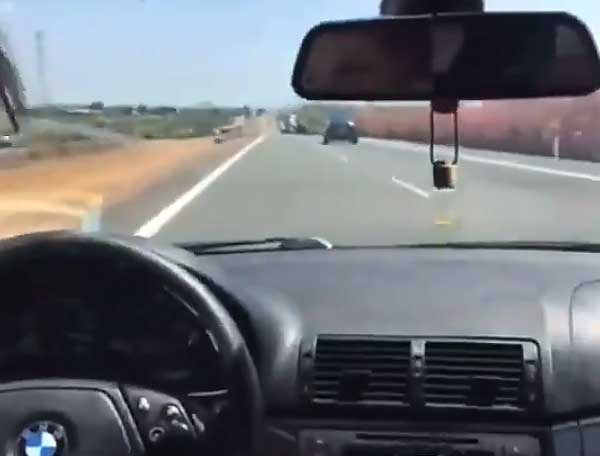 POLICE are investigating a young driver after a video was posted on social media showing him bragging about driving at 230 km/h (150 mph) on the A-35 road on the Costa Blanca.
The 19-year-old Spaniard was questioned by the Guardia Civil after the video went viral.
It shows the lad behind the wheel of a BMW on the A-35 motorway as it passes through Vallada in the province of Valencia.
Local Police officers from Torrevieja spotted the video and quickly identified the driver who was known to them.
The BMW vehicle has been seized while Guardia Civil traffic police investigations continue.
Investigado un joven de #Torrevieja que alardeaba de conducir a 240 km/h en las redes socialeshttps://t.co/dPuNHxRpbu pic.twitter.com/ENMlJV61lt




— GuardiaCivilAlicante (@GC_Alicante) August 29, 2018