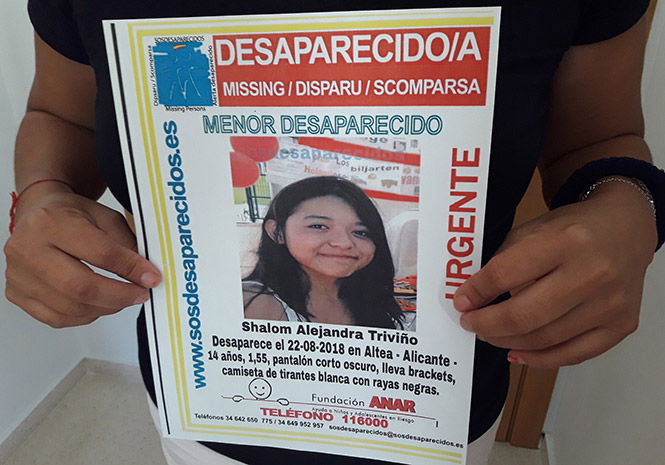 FOURTEEN-YEAR-OLD Shalom Alejandra Treviño who went missing from her Altea home is now safe and sound, back with her family.
Four days earlier her desperately worried mother, Marina, broadcast a message, asking members of the public to ring the police or contact [email protected] if they saw her daughter or could give any clue regarding her whereabouts.
The Guardia Civil treated the case as "most urgent" asking anyone who could shed light on Shalom's disappearance to ring the emergency service numbers or Altea's Policia Local.
Marina also broadcast a message to her daughter, hoping that she or someone close to her would hear it, assuring her that her parents both loved and needed her and to please return home.
"Nothing will happen, darling, we're with you in everything," she assured Shalom.  If you need me, call me. I want to know that you're well."
So far no details of Shalom's disappearance or her return home have been revealed, apart from a notice from Altea's Policia Local force explaining that the search for her had been deactivated.
She was well and unharmed and was at home with her parents, the brief statement said.